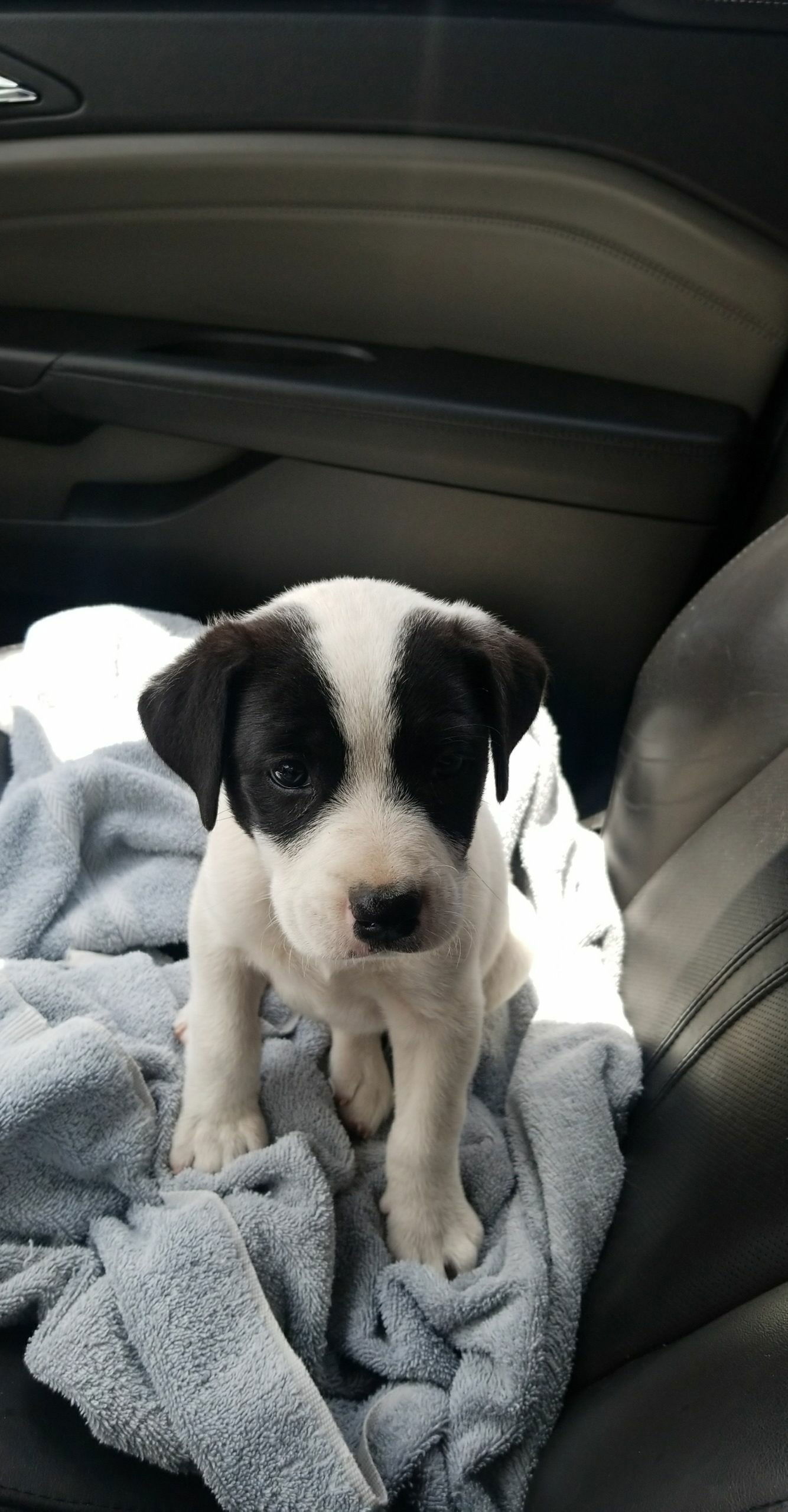 This little cutie is Luna, my daughter's new puppy.
She is a blue heeler mix, and I just can't wait to meet her. Something most people probably don't know about me is I LOVE LOVE LOVE puppy breath!
Welcome to the family little Luna, I just can't wait to start giving you Bear Bones Bakery treats, like your big brother Warrior gets!
Speaking of Warrior, he loves his little sister!