I got the really amazing opportunity to go visit Stoney Creek Tamaskan yesterday, and oh the puppies!
7 of the most absolutely beautiful puppies, guarded by an incredible mother in Kira.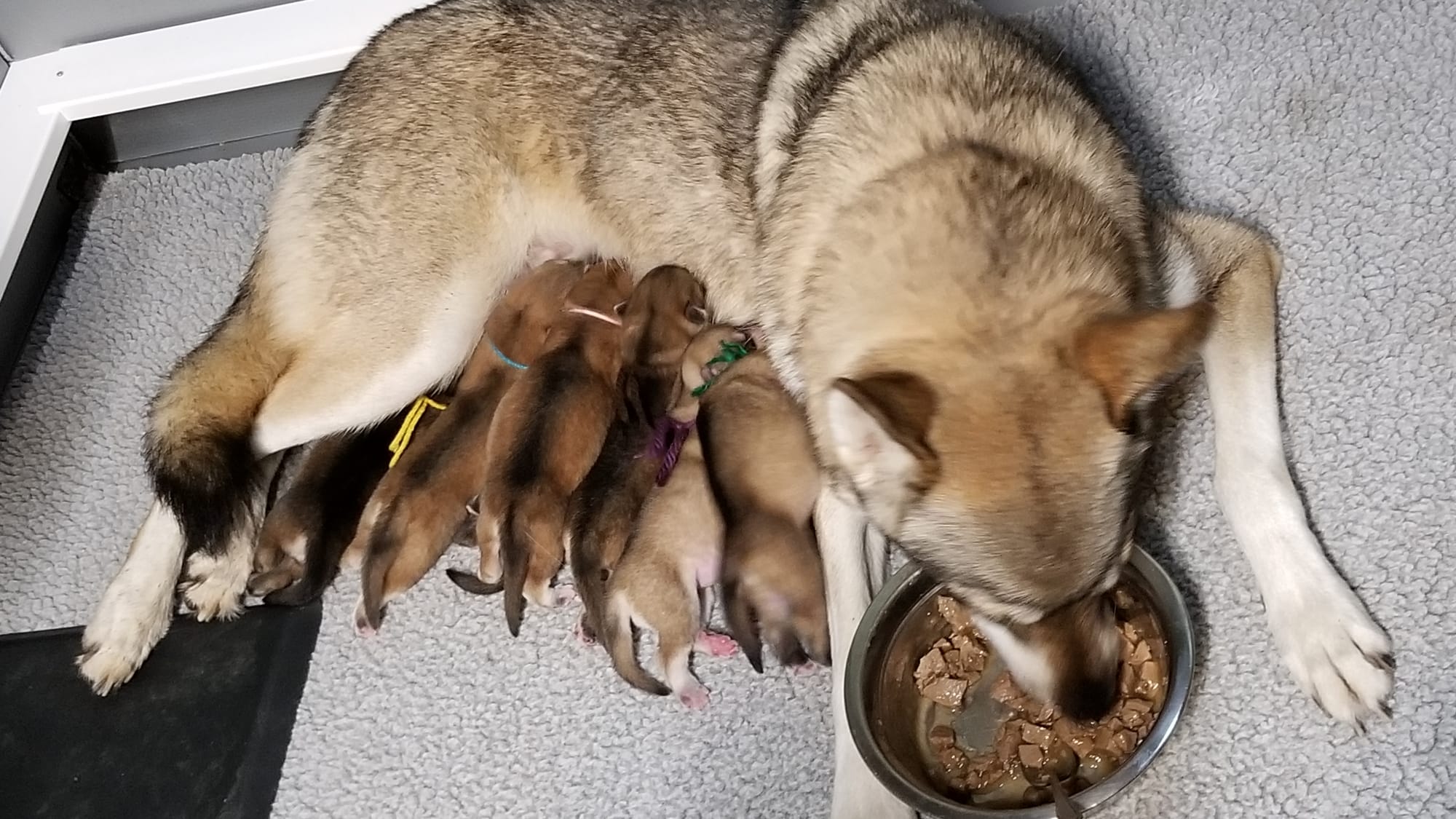 I didn't want to leave! The puppy breath, the little wiggly bodies cuddling up...oh the babies are just so darn cute you wouldn't want to leave them either. (forgive the hair look, they loved digging around in my hair...)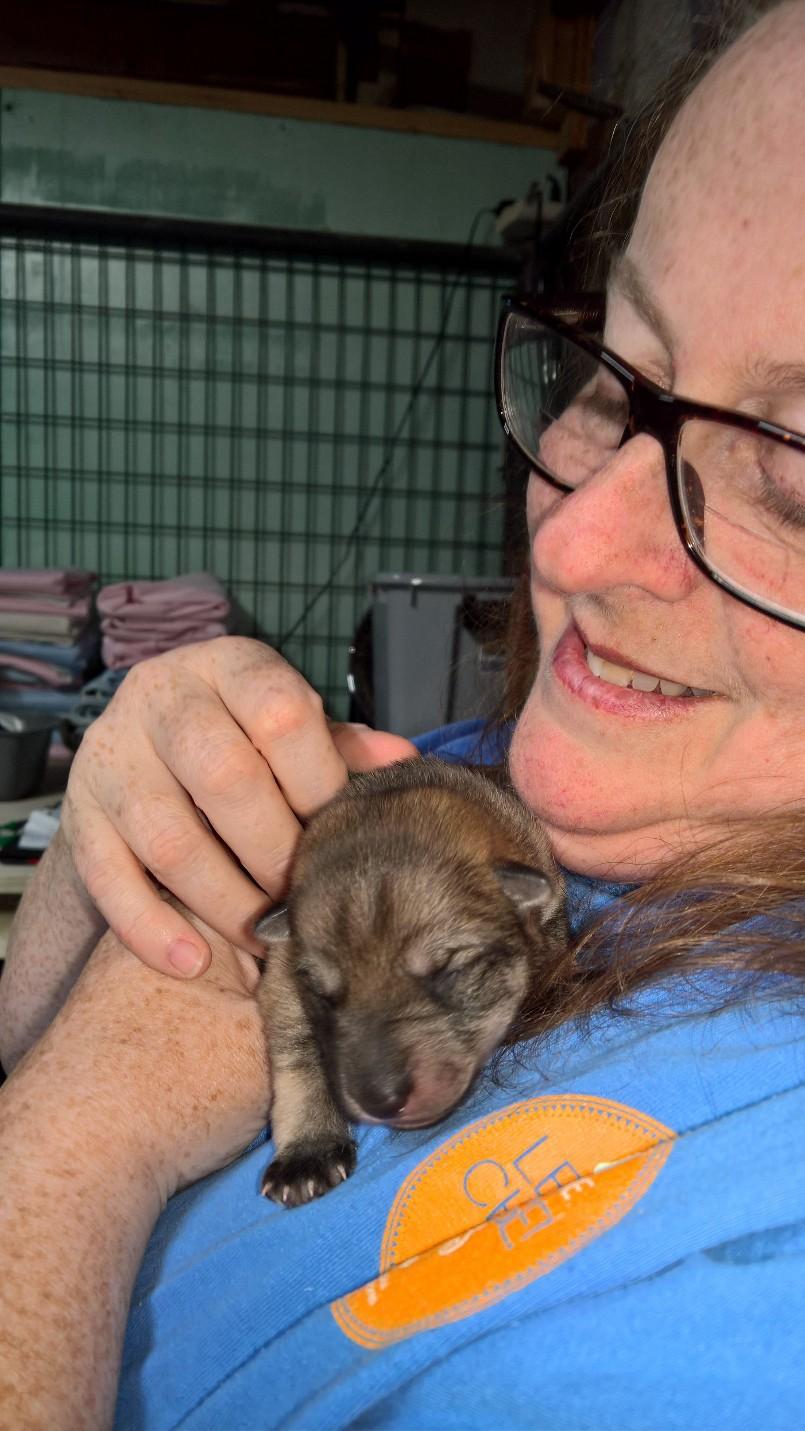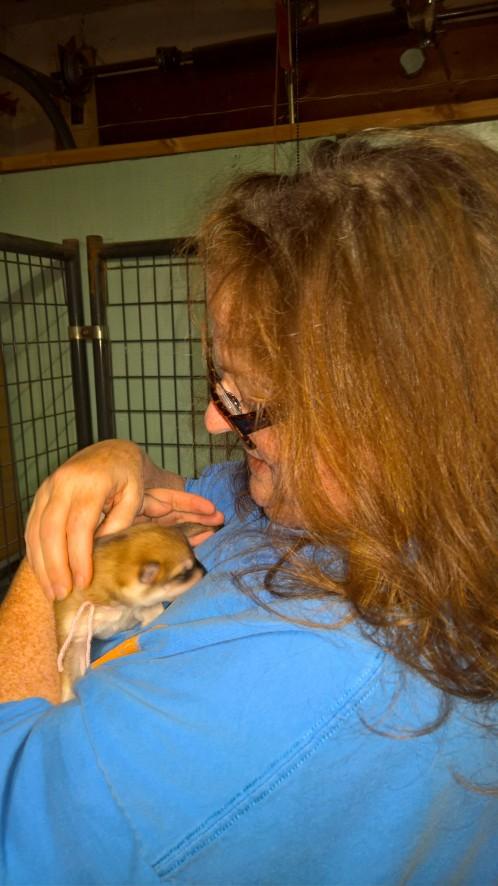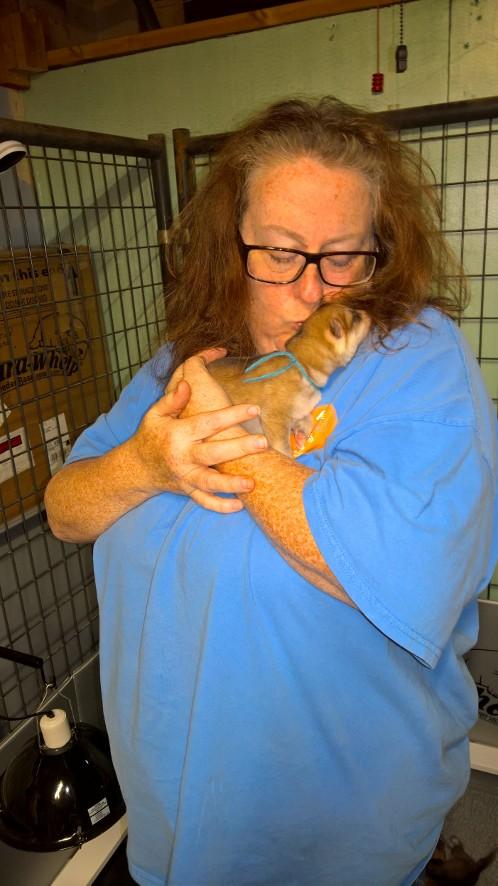 Then let's add in the pack of adults, literally.
I got approval from the entire pack, which basically translates into ear licks and climbing up for cuddles (depending on their size, you might just hope the climb happens while sitting down, lol).
Tamaskans are a very rare breed dog, not yet acknowledged by the AKC. They are part of the ARBA (American Rare Breed Association) where they win awards like crazy. Their history is also very interesting, and most people consider them wolves, however they are not in fact wolves.
I was amazed to find they do still single track, unlike canines I am more familiar with, and have the ability to turn their front wrists the way we do. This allows them to turn on a dime, and makes them amazingly good at doing things like running on a sled team.
Thank you so much to Joann, for letting me take part in such a unique experience with the adults and puppies.
I love me some Tamaskans! Especially those Stoney Creek Tamaskans!