My mother, Grizzly's Baba, calls him Punkin. And Grizzly loves, and I mean LOVES pumpkins.
We have had a great time when October hits, with my family dogs and baking pumpkins. Okay, so it really didn't start as baking pumpkins...and there is a story behind it that must be shared.
When Tori was younger, her kindergarten had a field trip to get pumpkins, and she just couldn't wait to bring hers home. I promised we would carve it together, and she was so excited! Until, of course, her puppy Hans (our German Shepherd that picked out Grizzly after his brother Fritz went over the rainbow bridge) got his head stuck inside it so all you could see was the tips of his puppy ears.
When I called him, the pumpkin seeds and what Tori called 'slime' came out all over his face. He was busted in the act!
Tori cried her eyes out because he ate her pumpkin.
That was the start of our family tradition, with our two German Shepherds!
HANS enjoying his Pumpkin
FRITZ with his Pumpkin
Grizzly has always gotten a pumpkin, baking one, every October. Carrying on the family tradition!
His sister, Chewy, even figured it out...she breaks out in hives from canned Pumpkin, but loves the baking ones, and has never had a reaction other than happiness!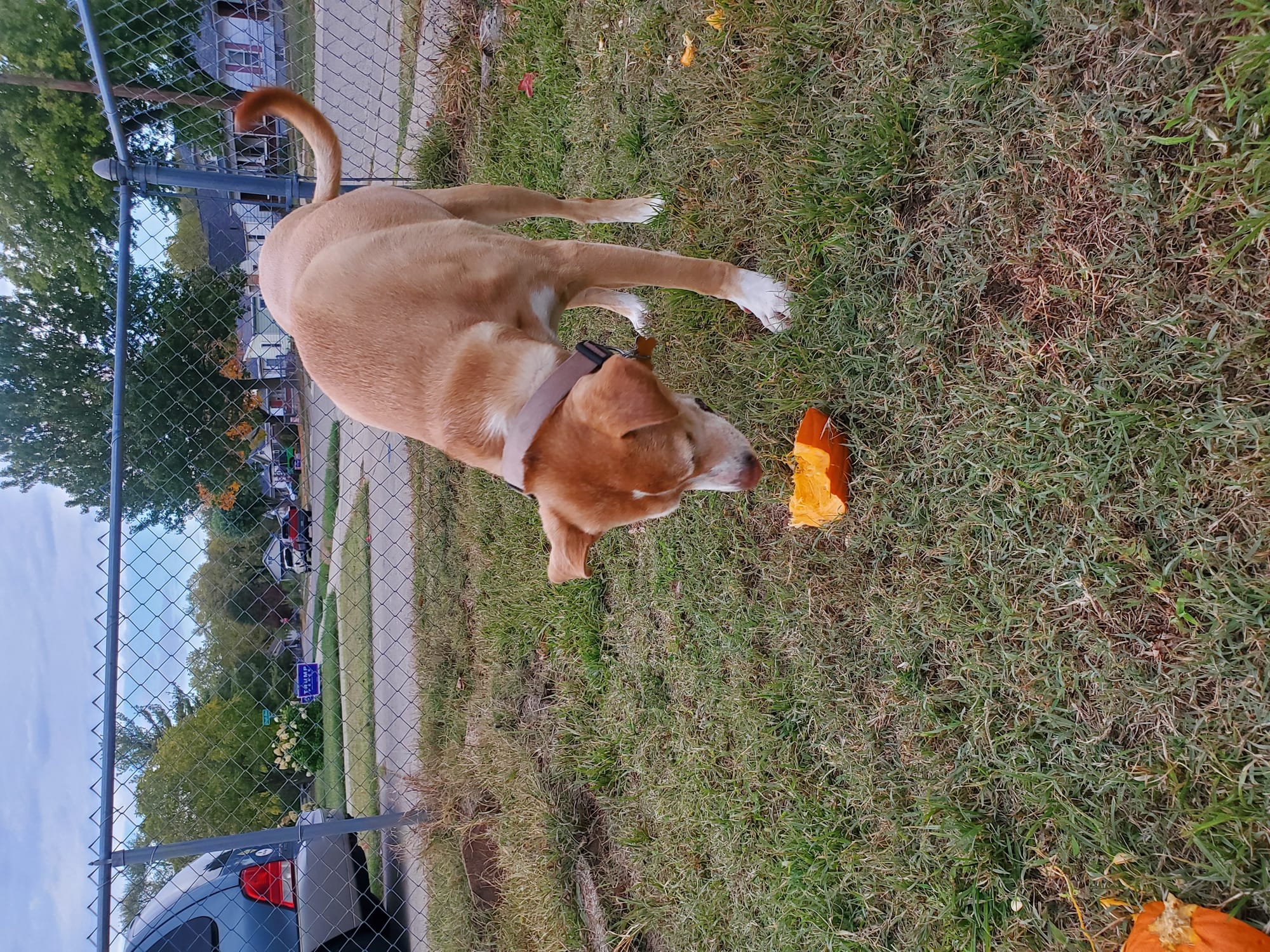 Tori wanted to try pumpkins with her pups, Warrior and Luna, and was thrilled when we found them.
When they first gave them the pumpkins, neither dog knew what to do with them... as you can see!
Warrior was plenty happy just cuddling his pumpkin...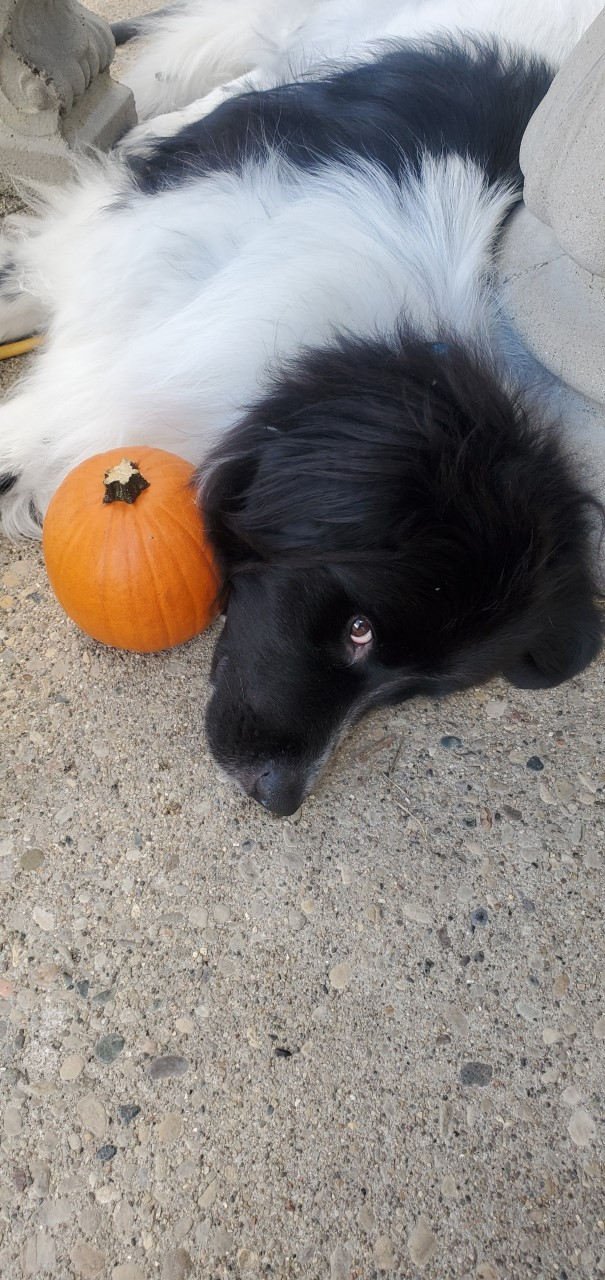 As was Luna, although she barked at it a good while first...Then Luna figured it out!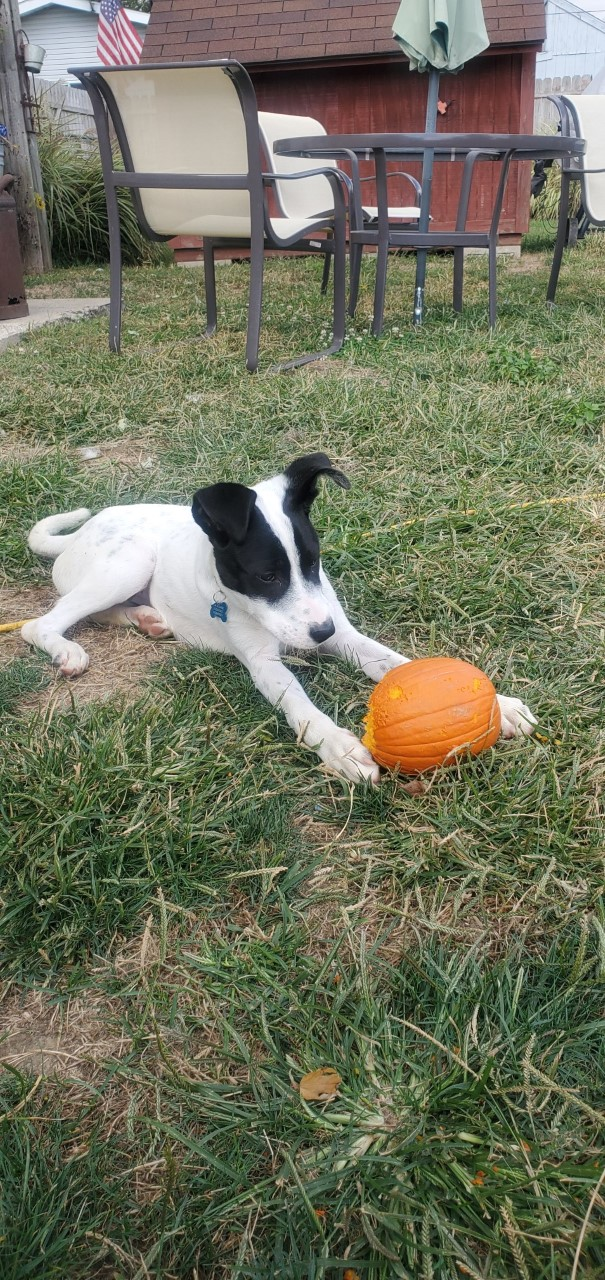 So another generation of Punkin Babies has learned to have fun with our October special Pumpkins!
Next month our Flavor of the Month $1.00 off full size Pumpkin, Punkin' Pie and Cranberry are ways to share the love with Bear Bones Bakery Treats. Contact Megan at megan@bearbonesbakery.biz to get your discount!
And Grizzly gives all types of Pumpkin 4 paws up!