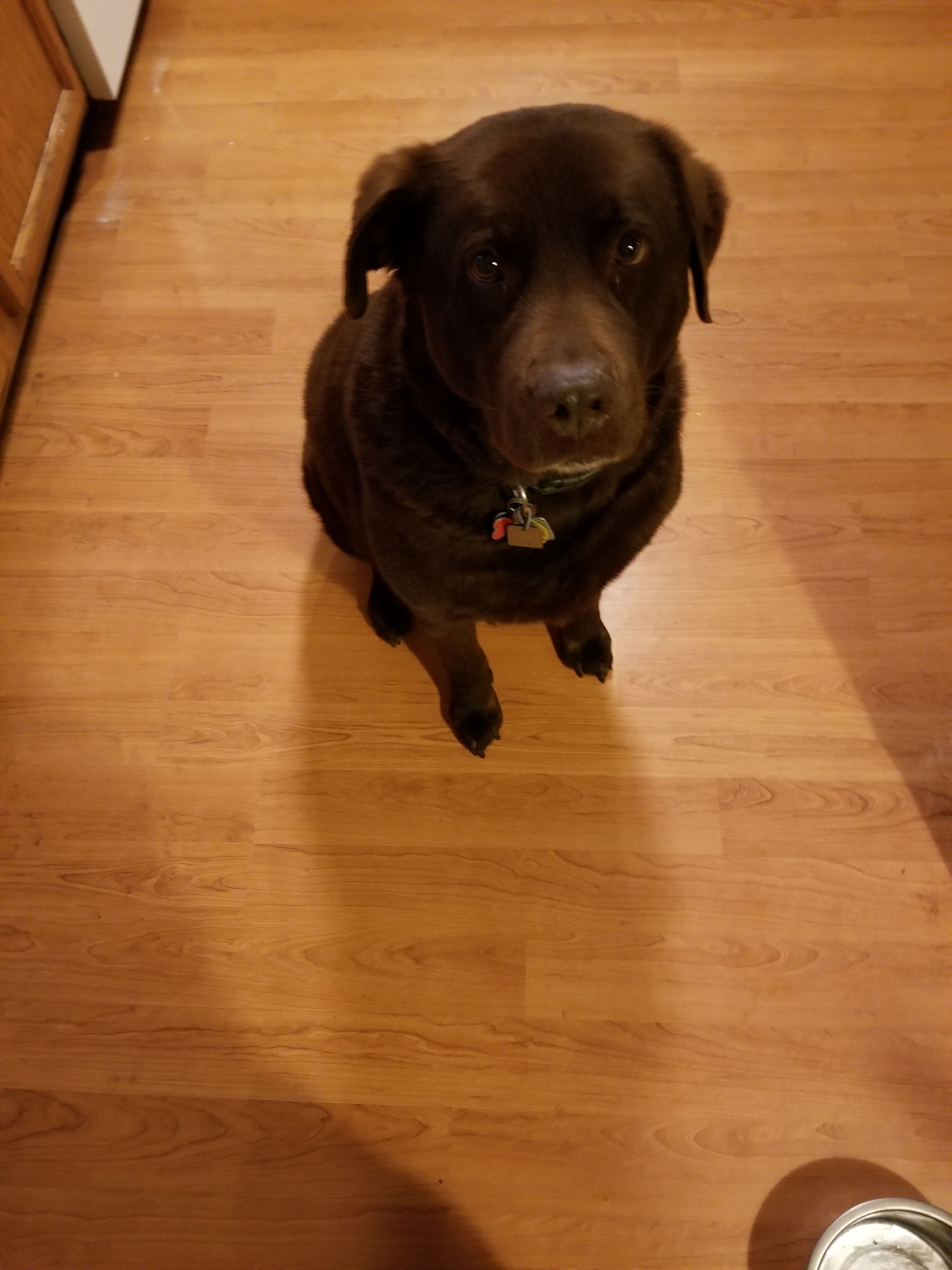 YES PLEASE! I am patiently waiting, MOM! You said PEANUT BUTTER!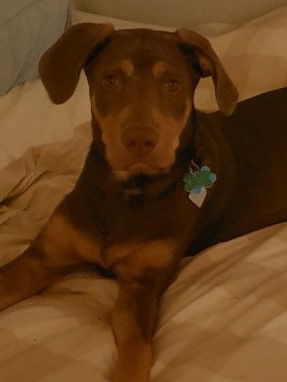 DID YOU SAY PEANUT BUTTER? Brother, is Mom opening Peanut Butter? I better get off the bed before she realizes (cause I'm not supposed to be up here, but Dad let me...). I want PEANUT BUTTER!
Okay, so now that my 2 boys are drooling...being Taste Testers and Quality Control is a job they take very seriously! I am going to let you know why Peanut Butter treats are Bear Bones Bakery Best Sellers!
The original Peanut Butter, has been a recipe I have been making for my personal dogs WAY before I started Bear Bones Bakery (we aren't going to admit how long that is, but since I was 12).
Grizzly is getting a little older (aren't we all, lol) so PB&T came to be part of our Peanut Butter flavors. It is the regular Peanut Butter treat, with a hint of turmeric. This is good for joint health.
Peanut Butter and Bacon, well, what could be better? Grizzly and Maverick seemed to think nothing would be better...They line up in the kitchen, in the hopes that while mixing, rolling and baking, Mom might just drop something on the floor that they can gobble up.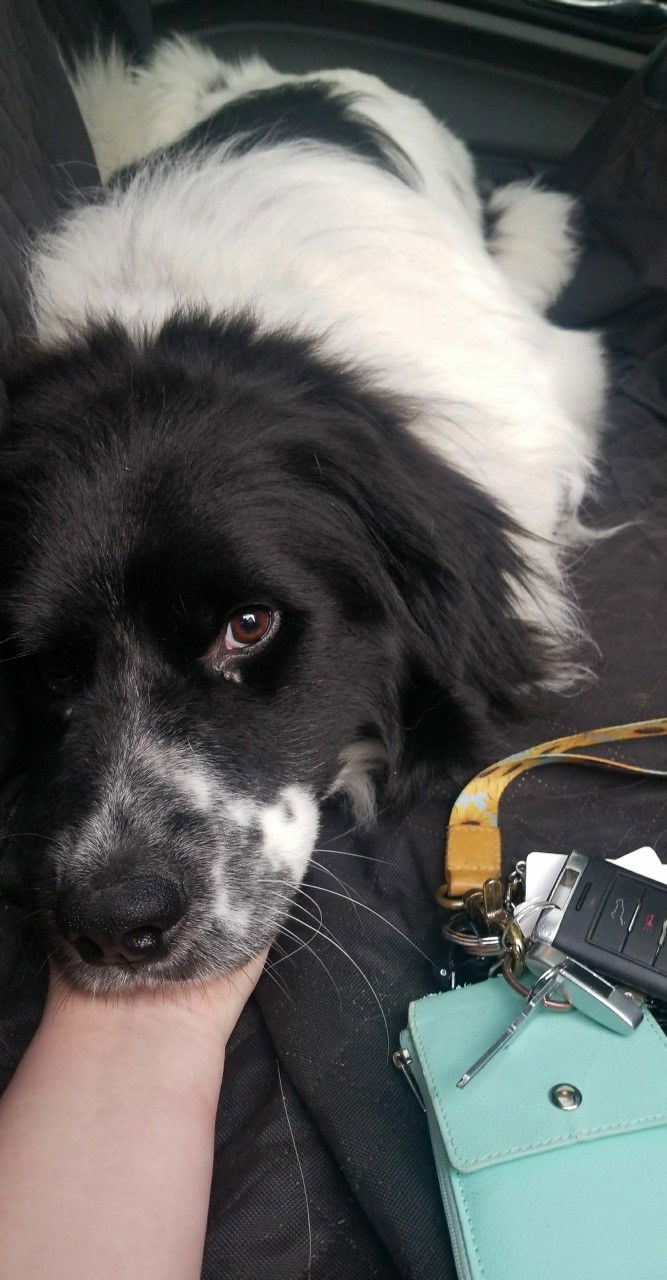 Well, I wasn't done with the Peanut Butter flavors! My daughter's Landseer Newfoundland, Warrior, has a NEW flavor! Warrior's a Cheesy-Nut is a peanut butter and cheese treat, which came to be in Aug 2021 after Tori asked me for a flavor for him. I was eating cheese crackers filled with peanut butter at the time, so came home and made a test batch.
Being that Warrior seems to be a slightly picky eater, I was THRILLED he gobbled them up!
Of course, then Tori mentioned her boyfriend, Chase, eating the same crackers I love, and sharing with Warrior. I am still laughing!
Our Peanut Butter treats are available By the Pound. They are easy to break if you need smaller sized treats for smaller dogs. They are chock full of yummy goodness!
Grizzly gives 4 paws up! Maverick gives 4 paws up! Warrior gives 4 paws up!
Your doggos will be thrilled at getting any one of our Bear Bones Bakery Peanut Butter Flavors.
Thank you for your support~
Megan, Grizzly, Maverick (and Warrior)