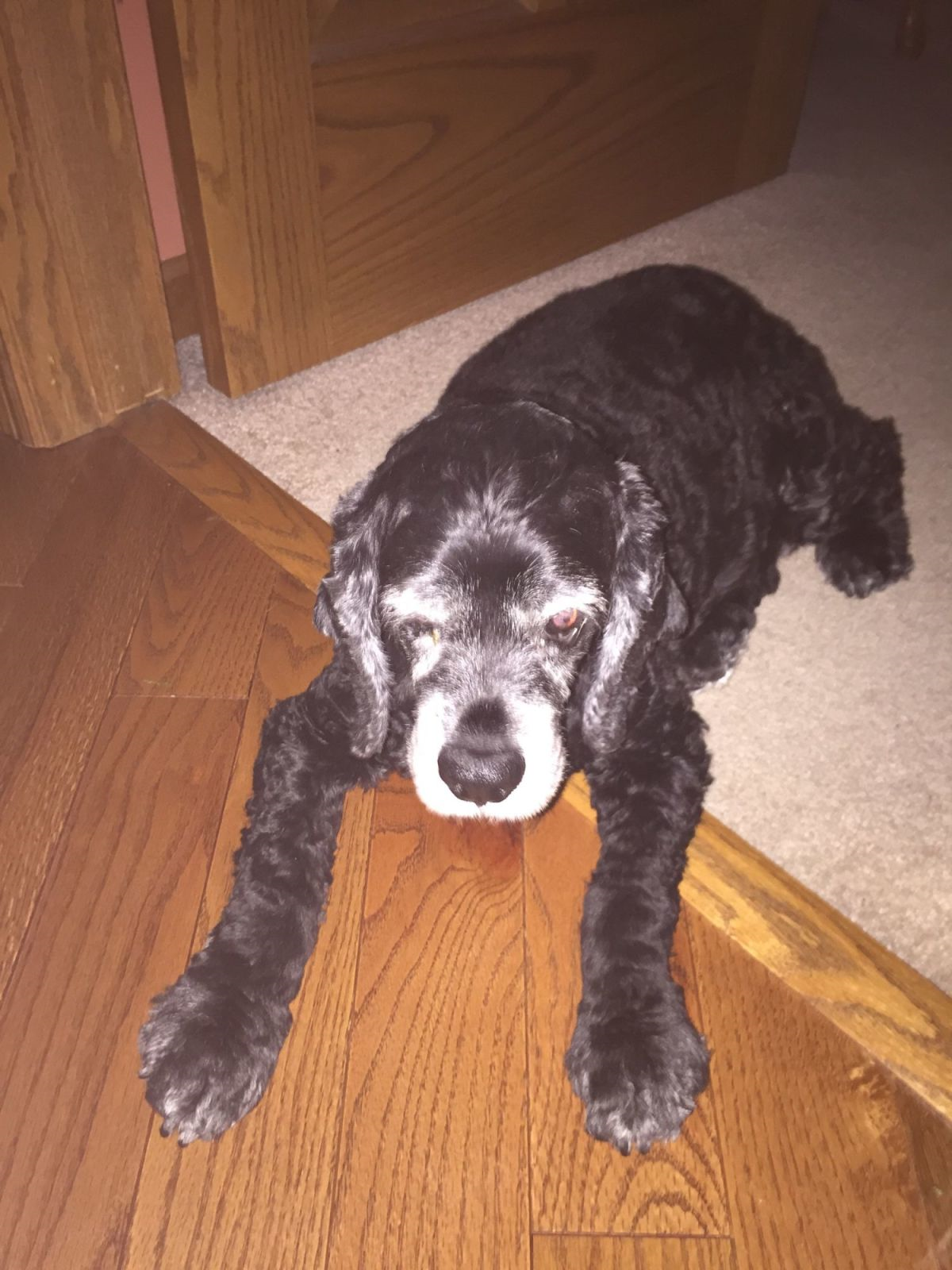 There are many things I have learned from my cousin's beautiful Maggie. And it is with a very sad heart that I say she passed over the rainbow bridge.
Maggie was an amazing dog, full of love and life. She absolutely adored her humans, and made that very clear. She let my Grizzly into her home, and did so with dignity. Although, for a few minutes his size intimidated her... however, not for long!
With a long history of having food allergies, a special dog food, a special diet, Maggie was one of the first thoughts I had when trying new flavors. She was so sweet, I wanted to share love in the Bear Bones Bakery style with her, in a way that she could enjoy. I was excited to send her some and know that she could eat them with no issues!
What I was very surprised about, was my cousin telling me that she softened the treats for Maggie to be able to eat them easier. Coming from me, who is trying to make the treats harder with my new baking process, GASP!!!
However, it makes sense that while some canines have issues with diets, others might have issues with eating due to age or other reasons. For that reason, I am sharing something else I learned because of Maggie...
If you have a canine who loves the Bear Bones Bakery treats, but is in need of something to soften them up, here's what my cousin did for Maggie:
Get a cool whip container.
Break up the treats into smaller pieces if you want (she did for Maggie).
Put a piece of bread into the cool whip container.
Close it up tight, and it will soften the treats.
Now, I personally have not tried this, but if it worked for Maggie, I'm sure it will work!
You will ALWAYS be part of Bear Bones Bakery's taste testing team in our hearts. And as an end comment, Maggie, you left a lasting impression on me, and I love you!