Grizzly and Maverick want to wish everyone a very Happy Halloween! They had lots of fun seeing the kids dressed up, and a bunch of dogs too!
Maverick dressed up like Cookie Monster for his very 1st Halloween (and turned 9 months old a few days before).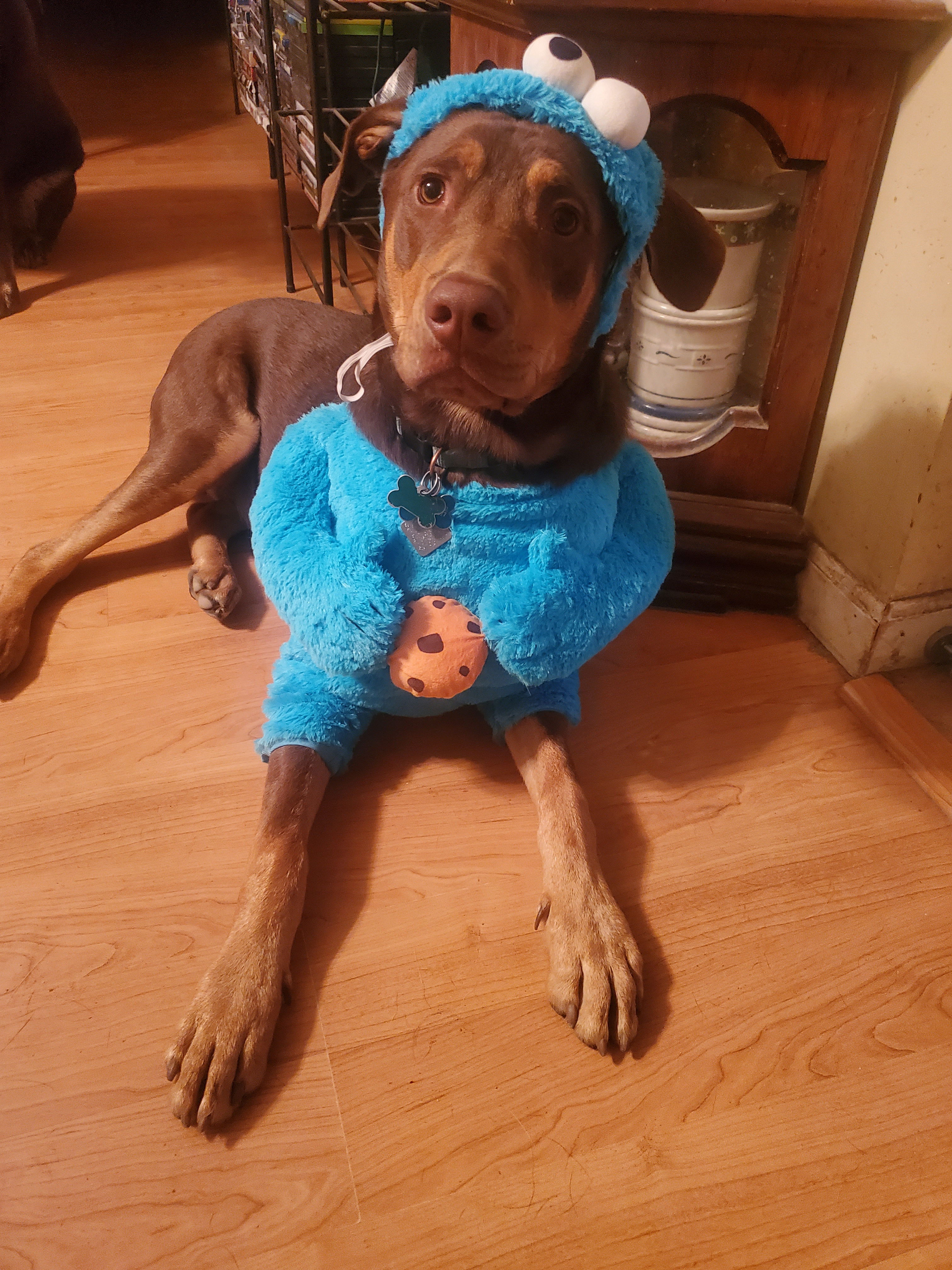 Grizzly, of course, was the treat guard, of both the Tootsie Rolls and the Bear Bones Bakery treats we handed out to people who had dogs with them, or told us they had dogs...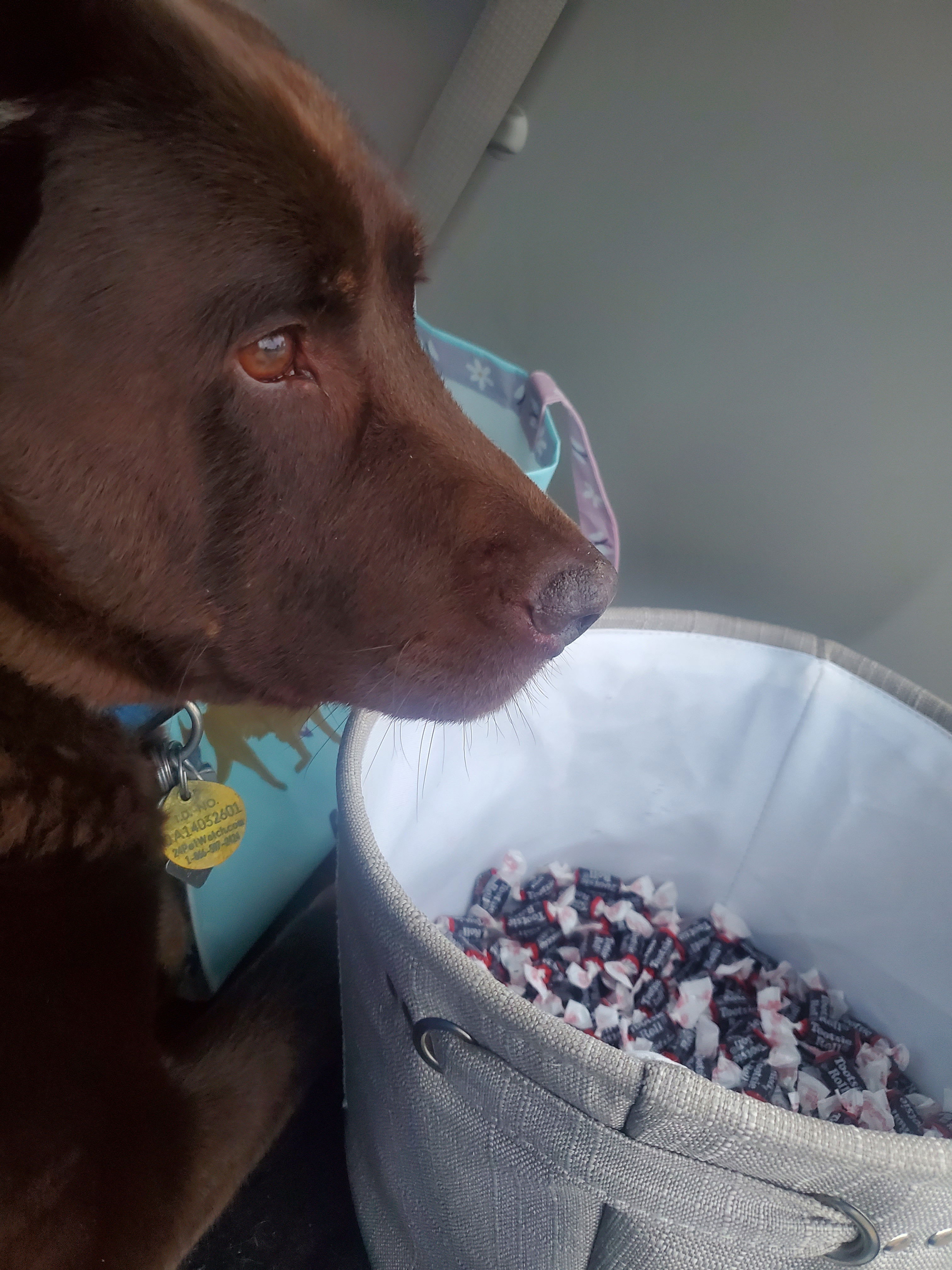 I also got a picture of Luna and Warrior in their Halloween finest...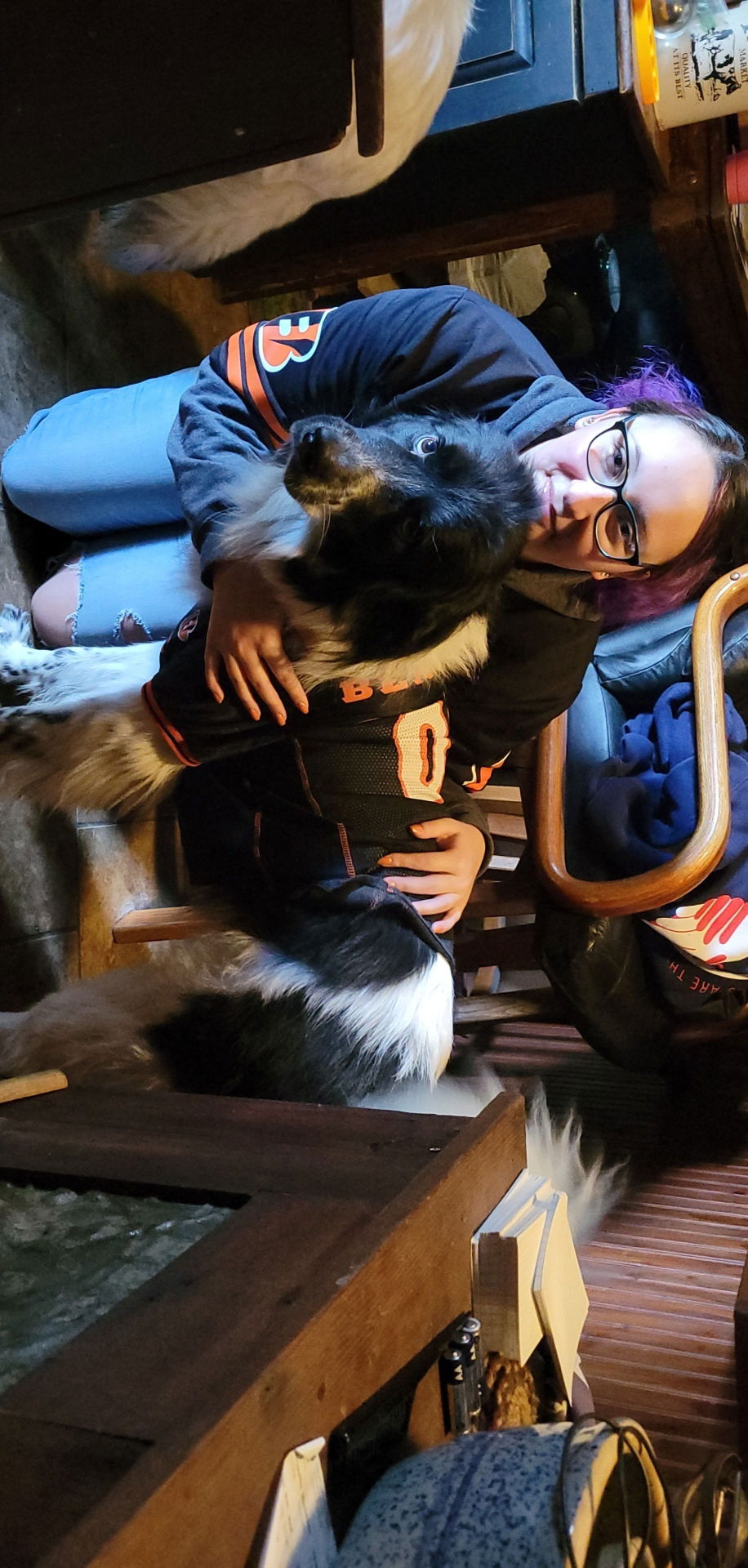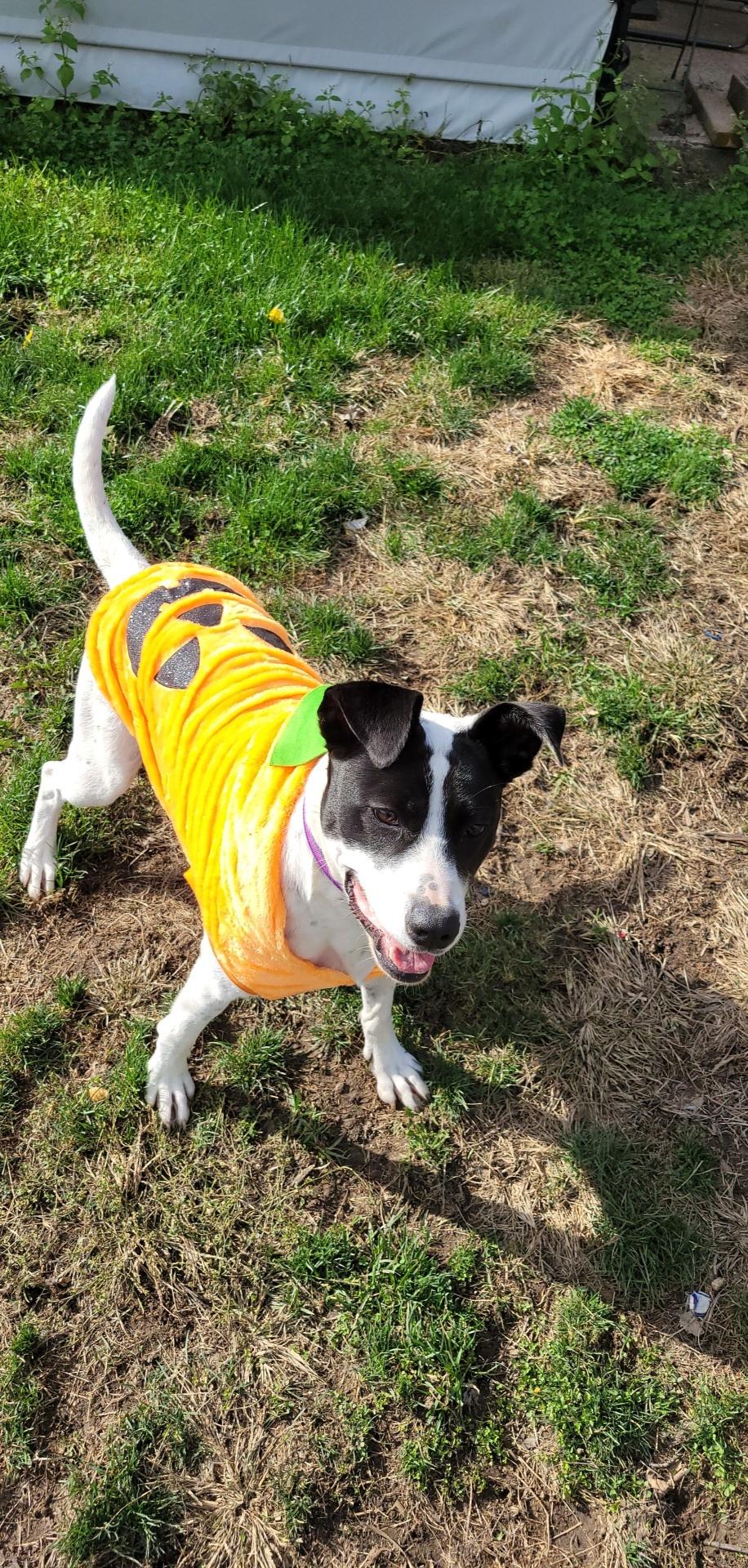 I hope you all had a safe and happy Halloween.
From all of us at Bear Bones Bakery, here's hoping today was full of treats (and Grizzly and Maverick sure got to taste test while Megan baked!), and no tricks.