Grizzly and I love to visit my parents, and go to the park to play with friends. We went today, and his friend Dillon was there.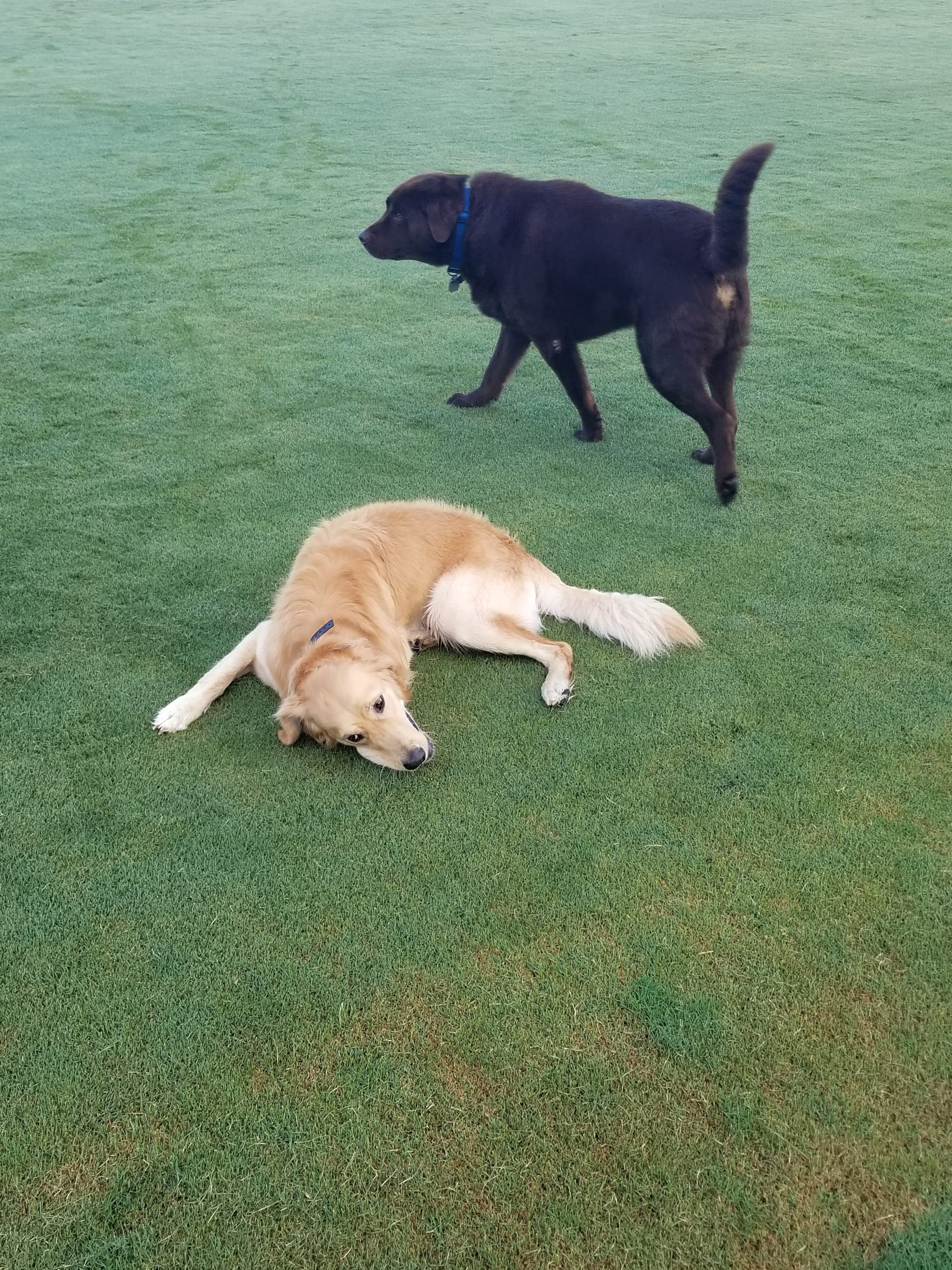 His Maddie was there too, and after giving Grizzly tons of kisses, proceeded with her case of the "zoomies".
It is good to have friends at the park!