I was so excited to set up at Hamilton High School last Friday night, because it showed me that Bear Bones Bakery is a Family Affair.

This is two fold:
First, my amazing daughter came to help me set up, and saw for the first time what flavors of Bear Bones Bakery treats as well as the new Training Treats were available. She was very excited to help, and did a fantastic job with the flavors of Training Treats (we sold so many with her great display, it will now be part of my displays from now on). What I was happy about, was that she was excited about the entire concept.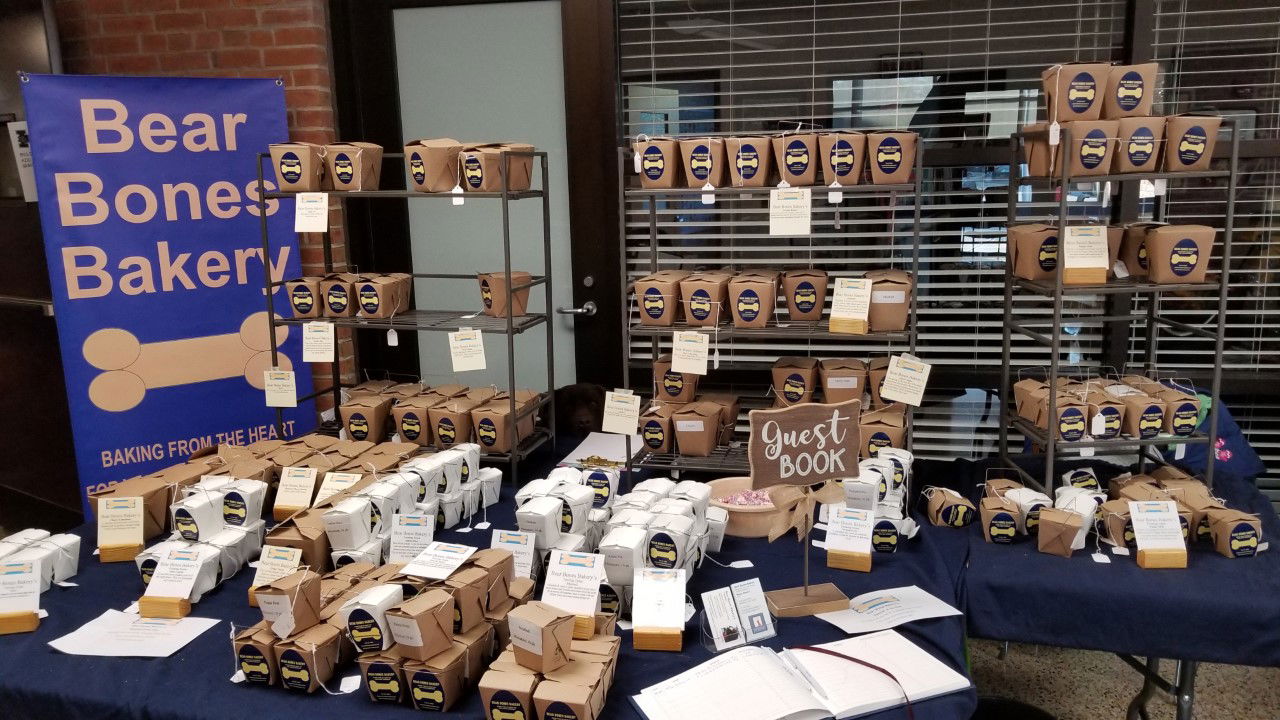 Don't get me wrong, my daughter is always supportive of me, as I will always be supportive of her. That goes without saying. What made this mother feel good, is that she was smelling the flavors, raving over the options, and said she was proud of me. Okay, lets be realistic here, I cried. Good tears, but still.
Secondly, there were so many families there at the event, excited to smell, touch, and decide on Bear Bones Bakery flavors to purchase not only for their own canines, but for grand-pups, and even a few pup-nephews and pup-nieces. Yes, they couldn't pass up the chance to purchase for their favorite canines.
Grizzly met some great friends, both canine and two legged. He was proud to follow me out from behind the table to greet people. He is part of the Bear Bones Bakery family, that's for sure. And he is just pleased to be part of the team, from taste testing, to greeting customers, and still takes care of me as my service dog.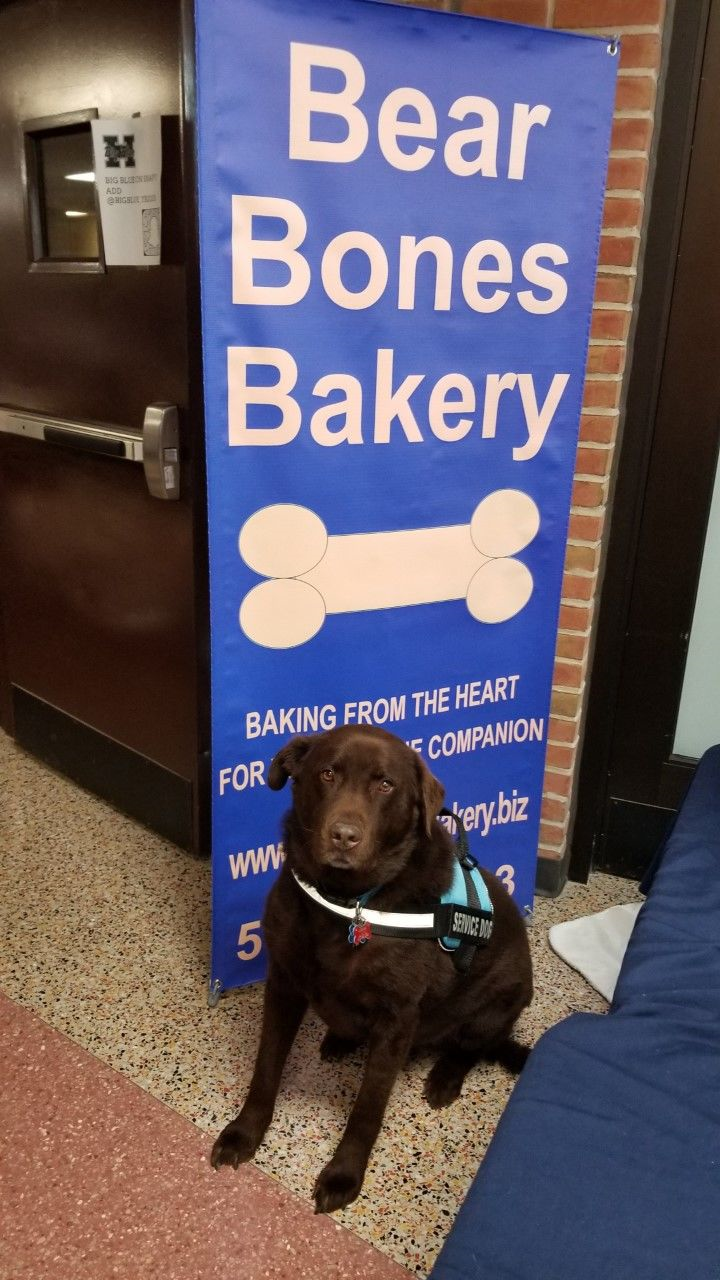 I am thrilled that this concept of mine, with baking (something that started in my Grandma W's kitchen on her old glass bowl kitchen aid mixer) being something I love, combined with family both biological and of choice being so supportive... This Bear Bones Bakery family will just keep growing!
By the way, those of you getting the treats, you are part of this journey, and part of the Bear Bones Bakery family! Thank you for your continued support!