This weekend Grizzly and I went to our first event with our Bear Bones Bakery treats! It was so comfortable being there around a bunch of fantastic Boy Scouts and their parents and leaders, we felt thrilled to be part of this amazing event.
By the way, shout out to Melissa for setting it up, and all of her helpers and scouts for the way they handled the entire event! You guys were fantastic! I can't wait to come again next year!
We were in the basement of the church, where Grizzly immediately got comfortable on the tile...he had fun by the brand new Bear Bones Bakery sign (thank you to Jeff from canopybanners.net for his amazing work on the banner, and the ease of setting the stand up see picture below). He loved when people came by to see him!
That was not a surprise to me at all, Grizzly LOVES attention! He is the perfect Customer Greeter for the bakery!
We set up before most people arrived: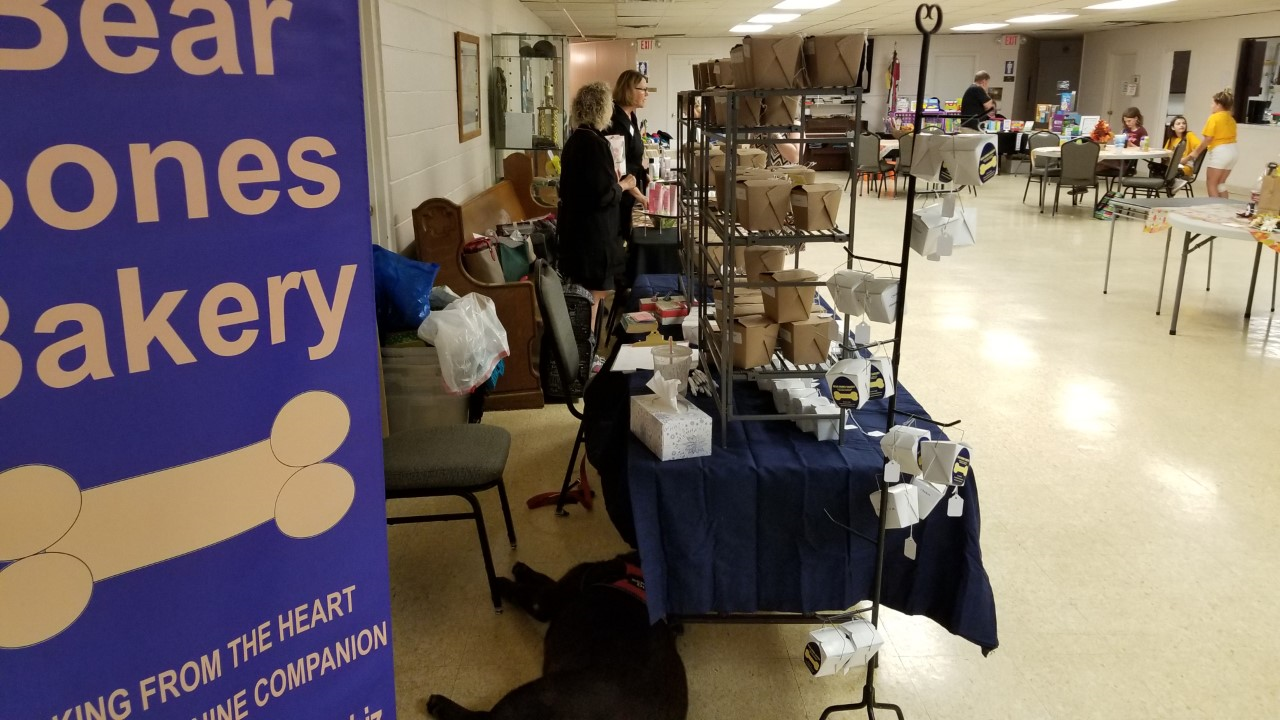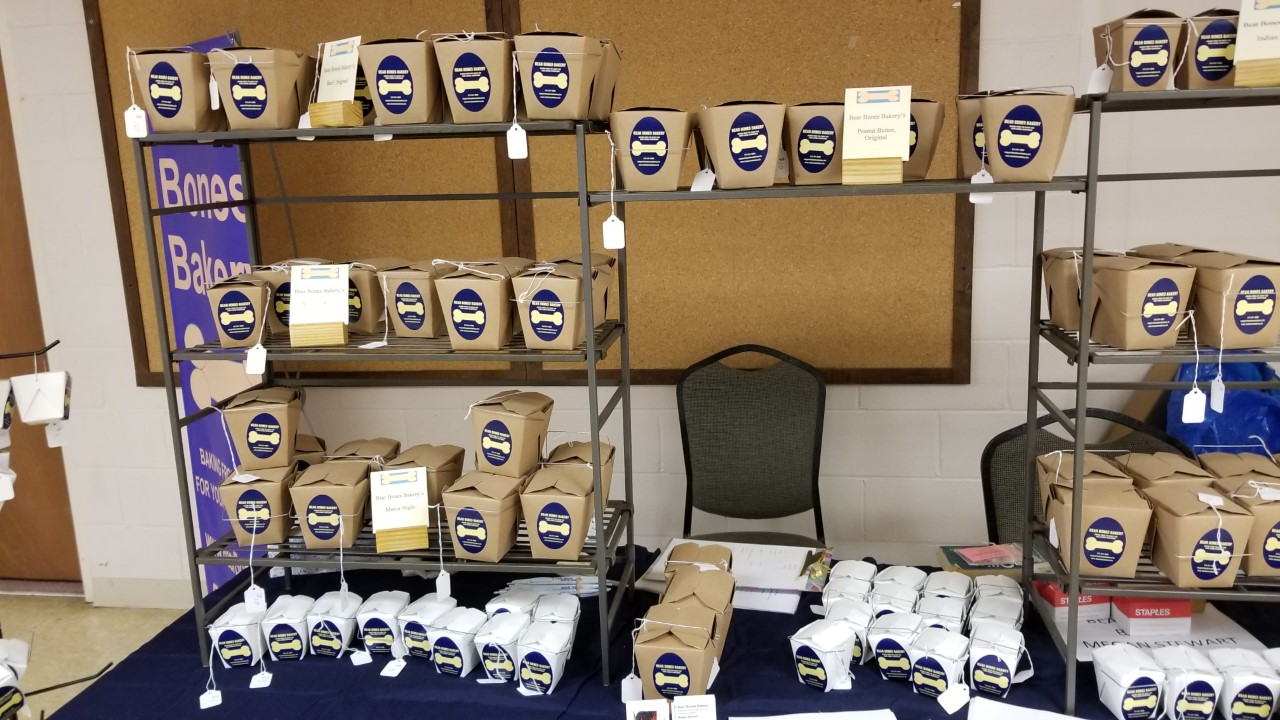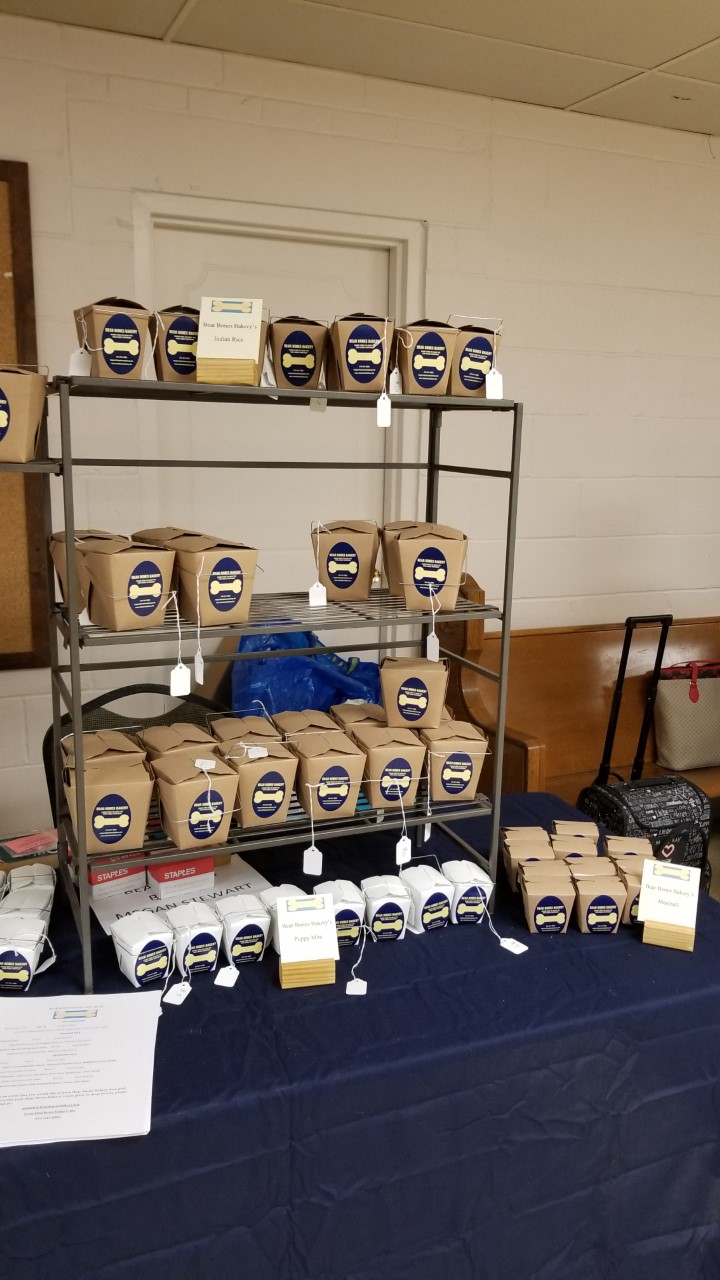 Not bad for the first time setting up...:) I just love the Chinese carry out boxes and those amazing labels!
And when we started selling, I was somewhat amazed how well we were received with our products. Now, I know I have been cooking them for my personal pets for--GASP--over 40 years. So I know the quality is there in every treat I make. What I was thrilled about was how well the Training Treats sold; they were the highest seller of the day! They outsold even the original Chicken and Beef recipes!
Grizzly couldn't figure out why Mom opened treats for people to smell and didn't share them with him. I kept reminding him once boxed up, they weren't for him to taste test anymore.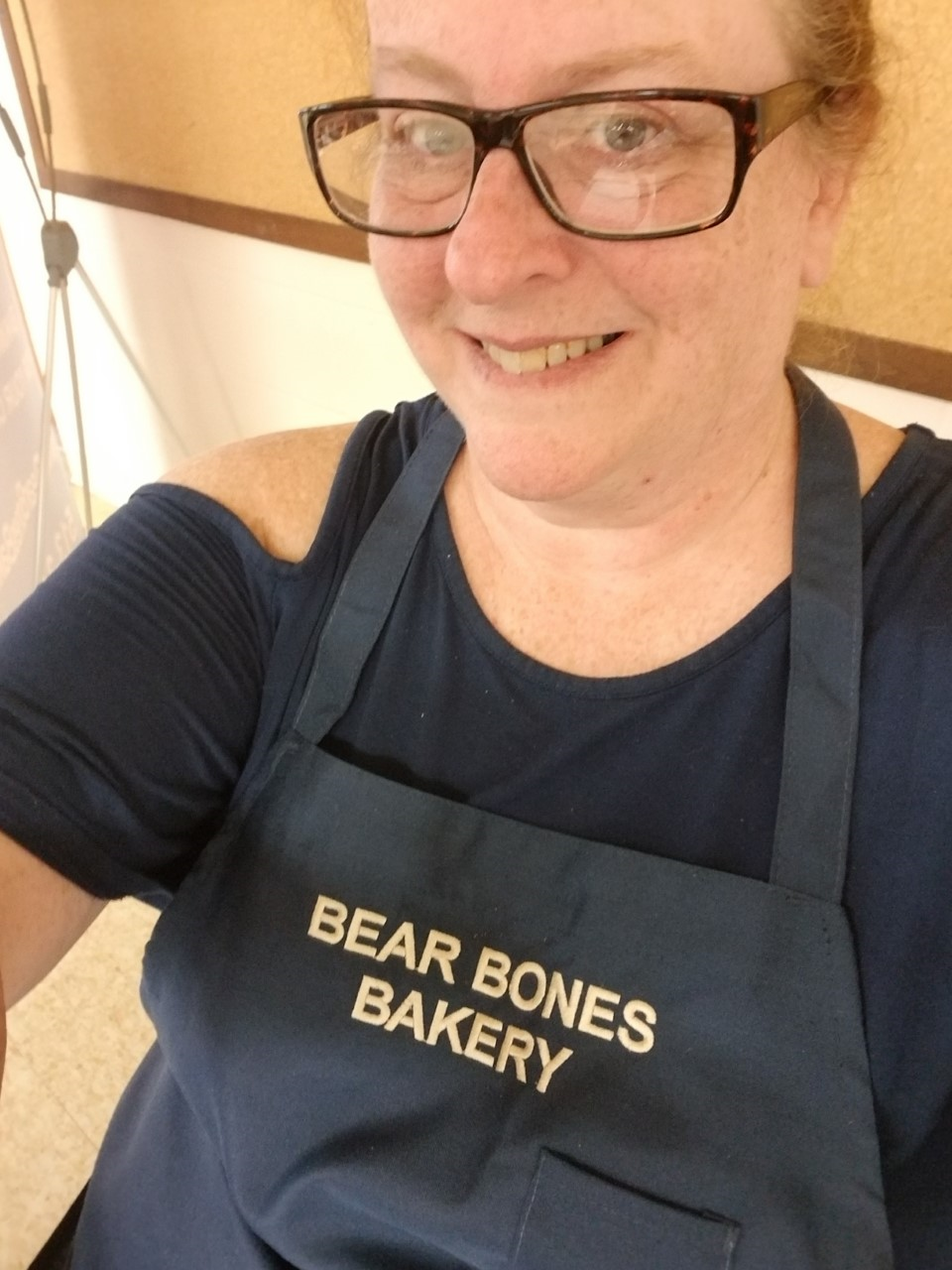 I had a blast being there, as you can probably tell by my smile (sorry, I am not the best at taking selfies).
Thank you all who came out to support the BSA troop 725, to those who came to support Bear Bones Bakery, and to everyone for their feedback... Now, off to start baking for Barktoberfest!
Hope to see you all there!
(check out the events section to see where we are going to be setting up this year!)