Joann Z:
My dogs love these bones! You won't be disappointed with these...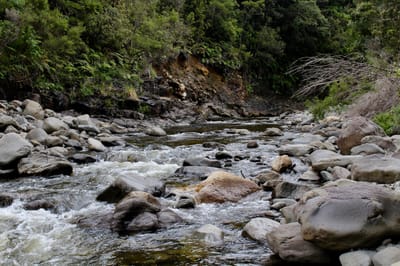 Mark Konasate:
Great product and a good value !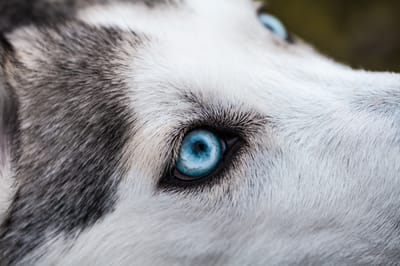 Here at Bear Bones Bakery we love hearing from our customers - both two and four legged (though we do suspect the humans will generally be better writers (smile). We really do appreciate your comments! Two legal things we shouldn't have to say, but we live in strange times: (1) All comments become the property of Bear Bones Bakery, LLC (2) This is not general sociopathic media. Comments that are discriminatory, defamatory, or incindiary will be removed for the legal protection of all involved.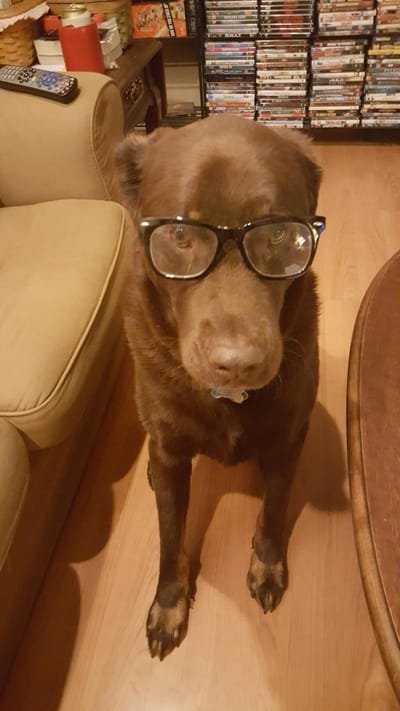 Morgyn E:
We got Movie Night, and Puppy Mint. Went outside to put up our Christmas lights, the dogs got into and ate all of both boxes of treats! I'd say they liked it... BBB NOTE: Movie Night is no longer available.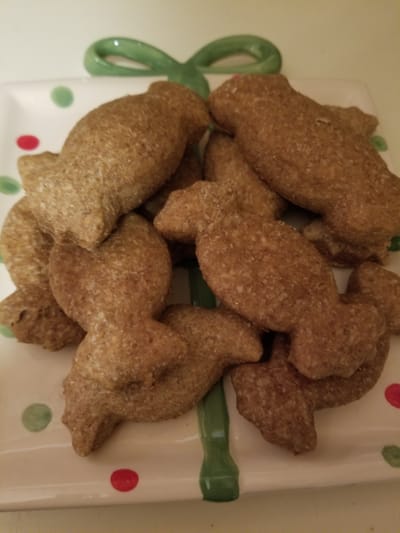 Melissa C:
I bought treats at Hamilton HS, and came to Edgewood just for Peanut Butter Treats. My dog LOVES the Peanut Butter!

Diana L:
U've FABULOUS products!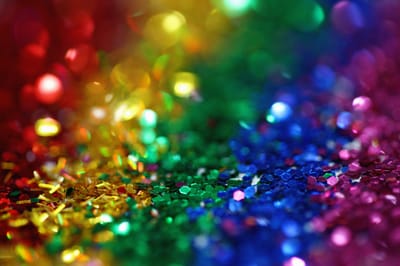 Bev Y:
My dog loves your treats. We got them at Hamilton High School, and came to Edgewood for more!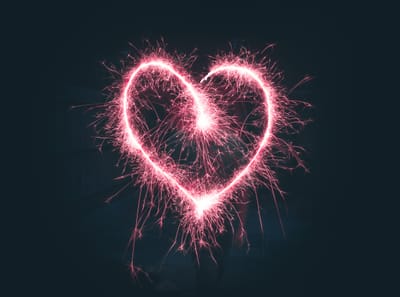 Tracy S:
We bought your treats at the BSA event, and came to Barktoberfest just to get more Bear Bones Bakery Treats! My dogs won't eat anything else...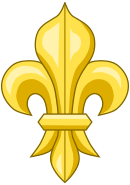 Noelle C:
My dogs LOVE your bones! Thank you!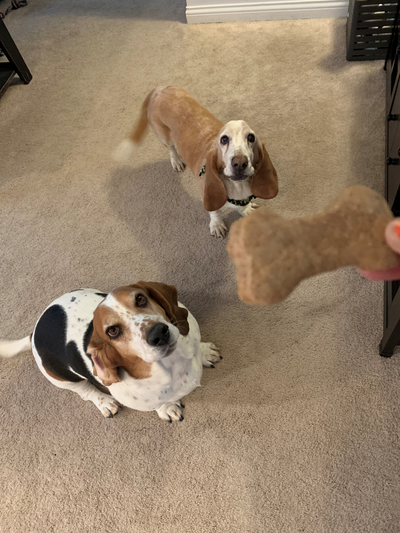 Tonya G:
I got 2 Peanut Butter Treats from you at Hamilton High School. My dogs are almost out, so I came to find you at Edgewood to get more!

Rory I:
My whole pack LOVES the Pina Colada treats in the smaller sizes!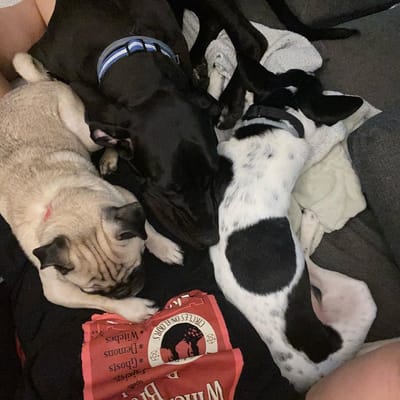 M.J.F.:
With Gluten Free treats available, and the amazing quality, I am happy to feed my dog your treats! BBB NOTE: Gluten Free treats are only available by special order, in select flavors...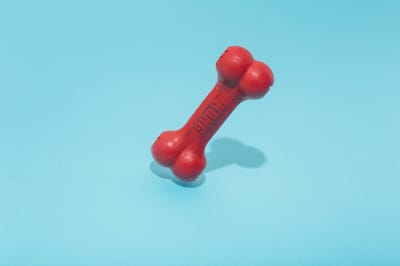 Daniel M:
My dog loves the Meatball. I will definitely reorder!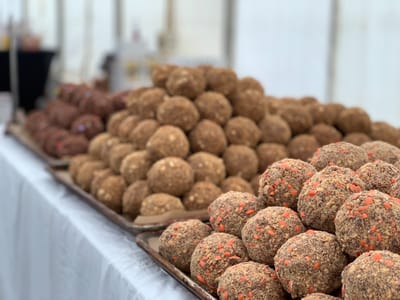 Tracy S:
The owner makes these with love ❤️ Her beautiful soul for animals & love of her healthy , yummy treats 💓 I met her @ Middletown craft show & we bonded so great ♥️ I only had one raffle ticket & hundreds of baskets to choose from ! After meeting her & when I seen her display raffe put my ticket in ! got home & received phone call I won❤️ 🐾🐾🐾 Was so incredibly happy to have more of her wonderful treats♥️ Truly a Good Send 🙏🐾❤️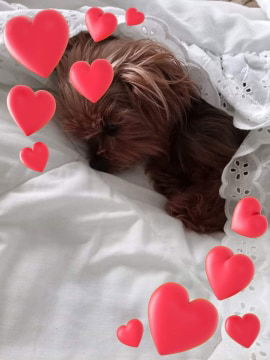 Rebecca H:
I purchased the chicken foundation treats from your booth at the Edgewood craft show. I have two dogs, one who will (and does) eat anything, the other has a bit of a picky stomach. Both dogs LOVED the chicken treats. I will be ordering more because finding one that they BOTH will eat can sometimes be a challenge. Many thanks for the info, will be keeping your business card at hand!!!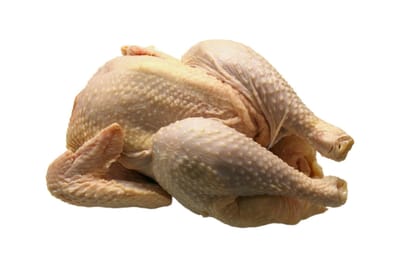 T.A.:
I bought some treats for gifts, and they liked them so much I ordered more 2 days later!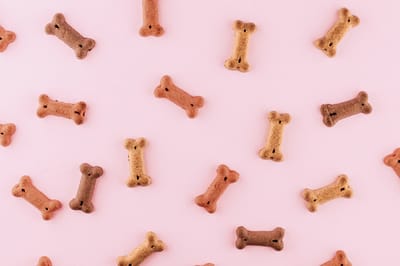 Stephanie R:
The boys LOVED their Meatballs!
Maggie P:
My puppy, Percy, loves the peanut butter treats we bought him!

Becca S:
Our dog absolutely loves them! Every time he came inside from going potty, Trigger would look at the spot where the treats were and then at us like "okay, treat please".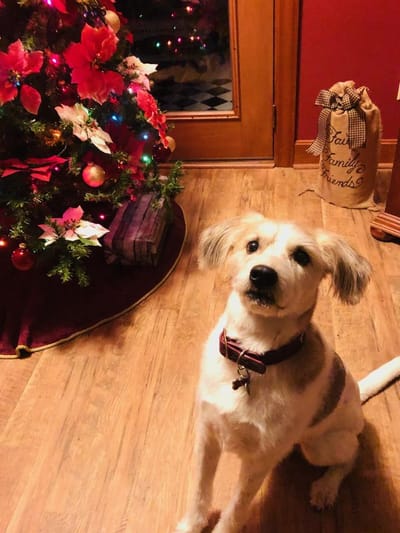 Kristel T.:
My Yoda loves his treats!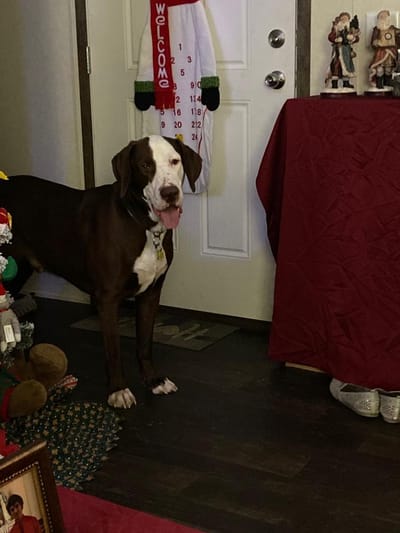 Cody W:
She loved the Bacon, Bacon treats, and I will definitely buy more in the future!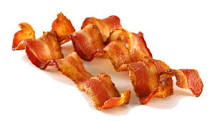 S.L.:
We have to buy special food for our dog. We also have to be careful with giving him treats. He loves the Meatball and the Puppy Mint treats, and know the treats are safe for him. Thank you so much!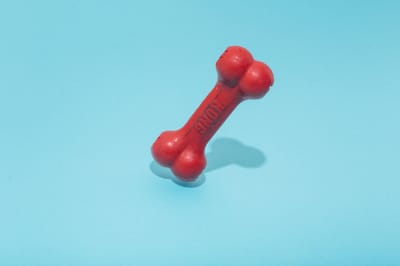 Milo:
My dog loved the Chicken treats! Can't wait to get Peanut Butter! Thank you so much!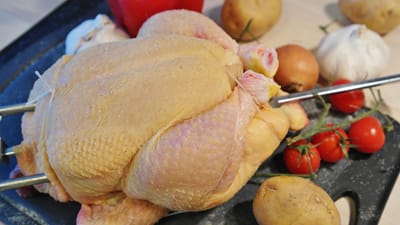 Sam:
Luna loves her treats! She shared some with our neighbor's dog, who loved them too!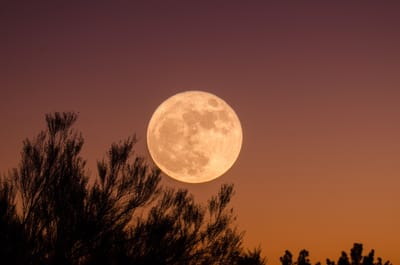 Sheri S.:
I gave a box of the peanut butter treats to a friend for Christmas. She was amazed that her dog LOVED them. Apparently this dog doesn't like any dog treats.

Karen C:
Bear Bones Bakery Barkimonial: My dog, Abner, adores the treats he gets from Bear Bones Bakery! His new favorite flavor is Pina Colada! There's not much he won't do for one!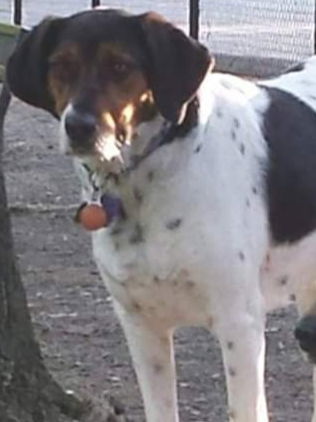 Saylor:
I got a belly rub at the park, then a Peanut Butter Treat! I like the treat better! 4 paws up, thanks for sharing Grizzly!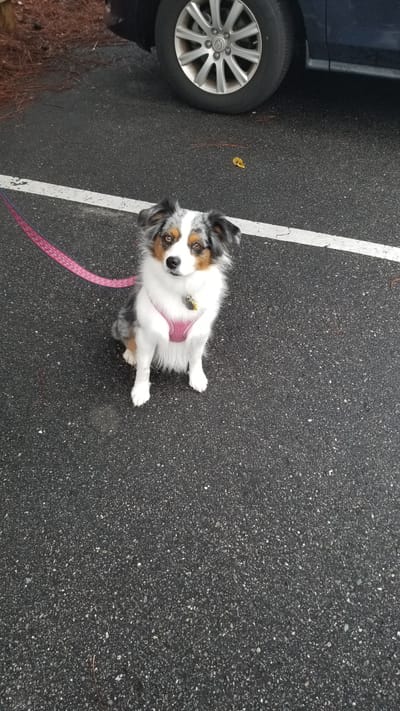 Gracey's Grandma:
Gracey has a sensitive stomach, but loved her Peanut Butter treats Grizzly shared with her!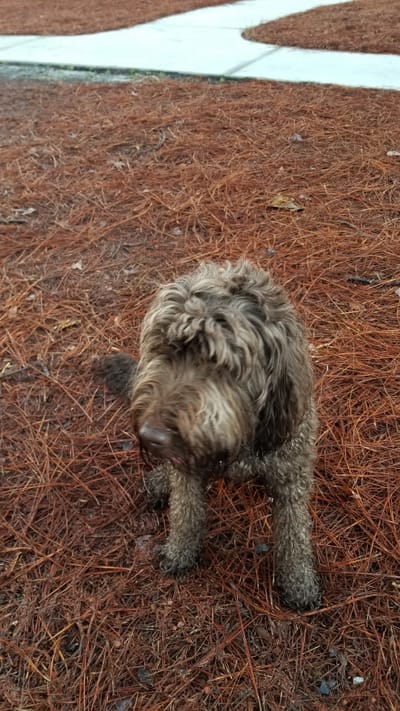 Angela F.:
Maddie loves her treats. Every time we go to the pantry, she whines for more. Today she had Peanut Butter and licked the box clean!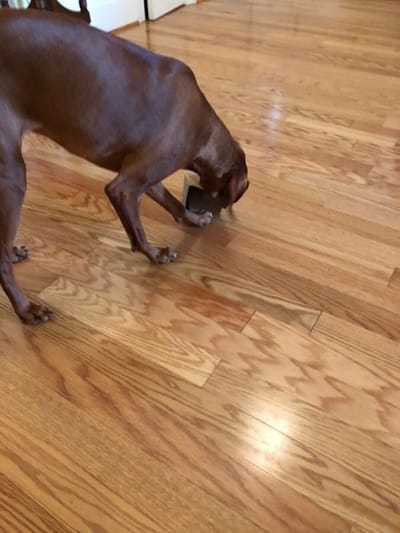 Van:
Pete just gobbled up the Peanut Butter!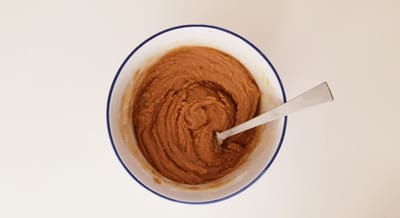 Ira R:
Hi Megan & Grizzly, Thank you for the Bacon Bacon and Peanut Butter treats. We love them!! Our mom let us tried both of them hmmm yummy. Here is pictures of me and Ginny trying the bacon one. Obviously, Ginny is the girly one and I am Raleigh the handsome white Husky/Shepherd mix 😁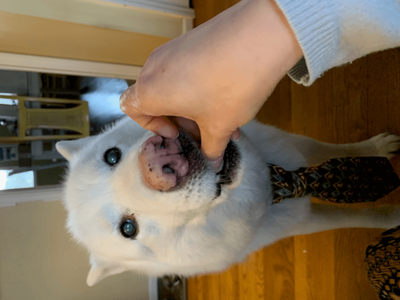 Curtis E:
Our furry family has a hard time resisting the wholesome great taste of Bear Bones treats! I would highly recommend their line of products to anybody that is looking for an alternative to the big box store treat brands. 5 stars!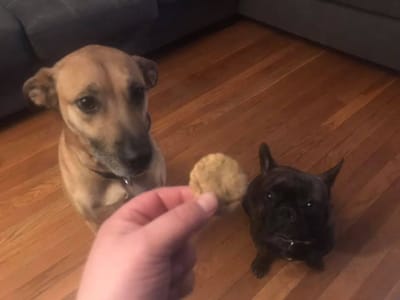 Stephanie:
I am so glad we found your booth (at My Furry Valentine). My Roxy loves her treats!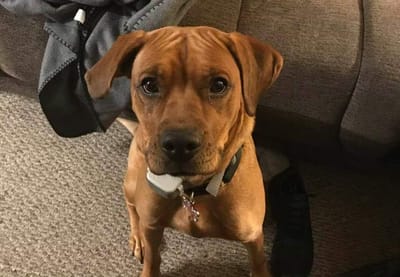 Heather T (March 2020):
I just completed an order for your Bear Bones treats. I just wanted to let you know I signed up for the Baker's Dozen at MFV. And that my dogs LOVE your treats more than any others. Thanks!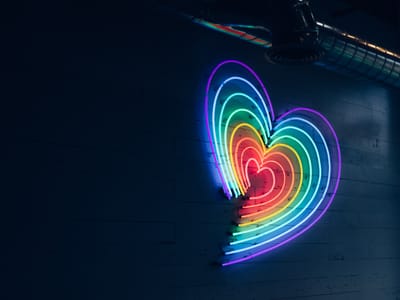 Eric:
My dog LOVES the Chedd-Ah!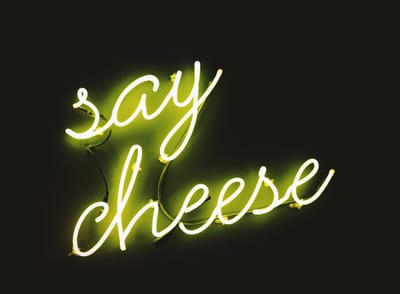 S.L.B.:
He isn't picky; he likes every thing he has gotten from you! But I put 3 flavors on the floor to let him pick, and he went right for the Bacon, Bacon and gobbled it down!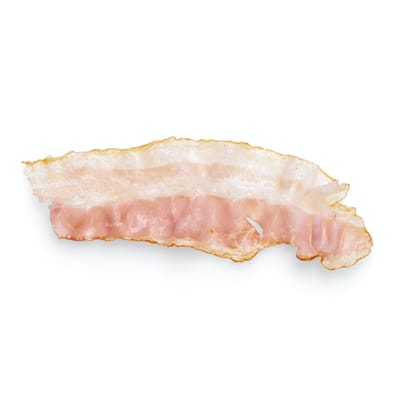 V. Lynne:
My dog loves his "Special Treats"--Peanut Butter, Meatball, Chicken, Chedd-Ah...he LOVES all Bear Bones Bakery Treats! He takes them and runs away so the other dogs can't take them out of his mouth!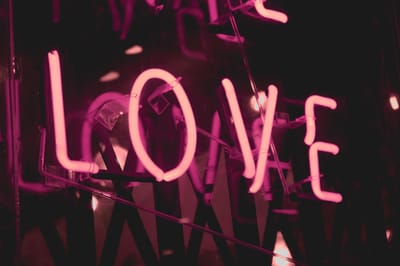 Tim M:
Bubba is crushing them! He LOVES them! My daughter even ate a Peanut Butter one and enjoyed it! (Note from BBB: they are human grade ingredients with no preservatives or additives, approved by both Megan and Grizzly before they become part of our product line! Thanks for letting us know your dog and daughter approve!)

Cynthia S:
Our old lady dog has been having liver and GI issues but she'll eat your treats, so we're very excited!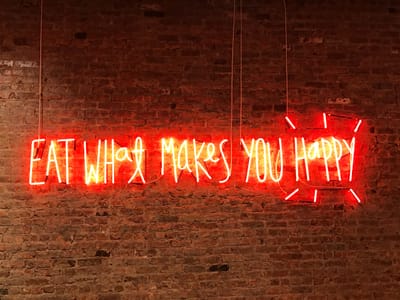 Allison:
My black lab loves your Chedd-Ah so much, she ate half of the pound bag in just a few hours!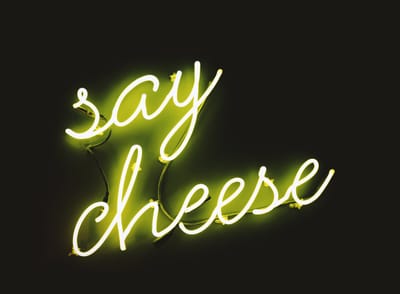 Jeff W:
Lucky wanted me to call you and say thank you for the treats. He, unfortunately, probably didn't understand what he was getting, he ate them so dang quick. Thank you for the gesture, it's awesome, and you're awesome!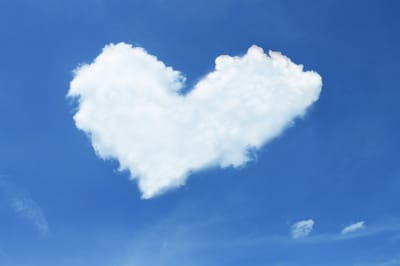 Jackie:
My sister's dog just loved your amazing treats! She is just raving about how good they are! Thank you so much!
Heather T (May 2020):
Just put an order in through your website. My beasties finally finished off the last shipment. They LOVE you treats so much.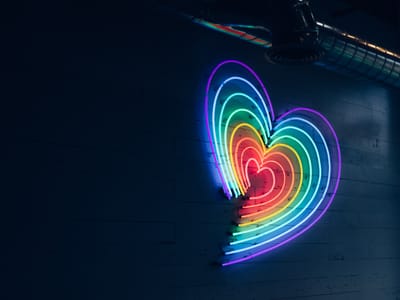 Hannah M:
My lab loves the Peanut Butter!

I. Ross:
Thank you so much! The dogs love them! They love the Chicken Liver. Ginny doesn't like the Pina Colada AS much, but Raleigh loves it!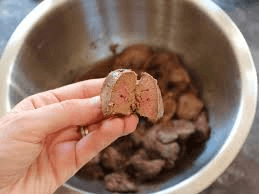 Miranda S:
I bought some for my pups at My Furry Valentine this year (2020) and they loved them!
D Long:
I know these are GRRREAT--Darcy LOVES them!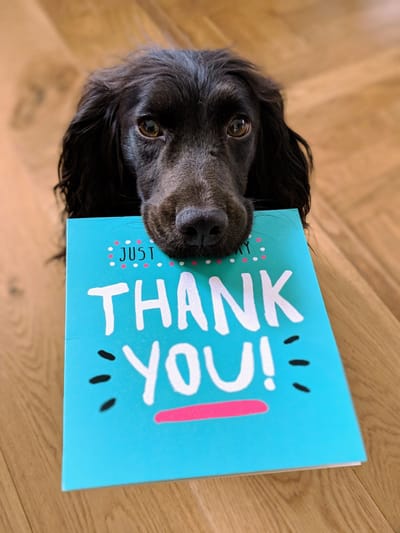 Miss B:
My pup just loved the Fish Fry...even my daughter tried them! She loved the fish shape!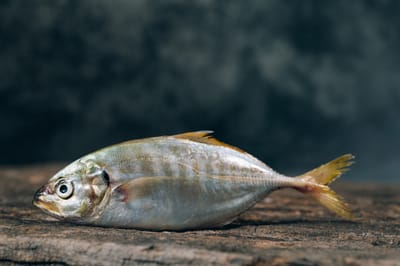 Miss K:
My diabetic dog loves your treats, but I have to limit her eating. I can't wait to ask her vet if she can eat the Gluten Free treats. That way she isn't limited in her enjoyment of such great quality treats! BBB NOTE: Gluten Free are only available by special order, in limited flavors.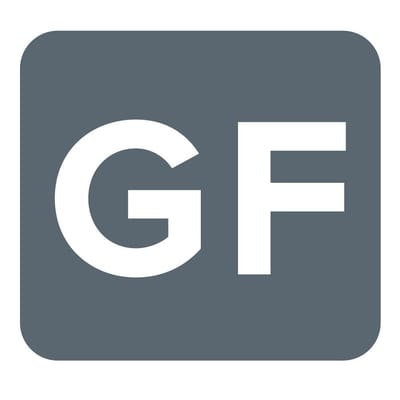 Marilyn G:
Rocky just loves his treats! Pina Colada and Chedd-Ah were quickly gobbled down. Wonderful product!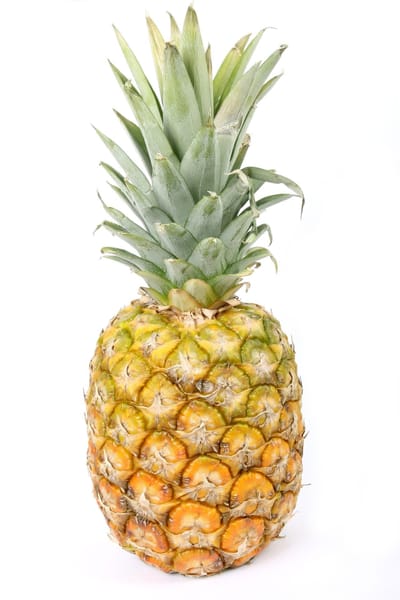 E N S:
5 Stars!!!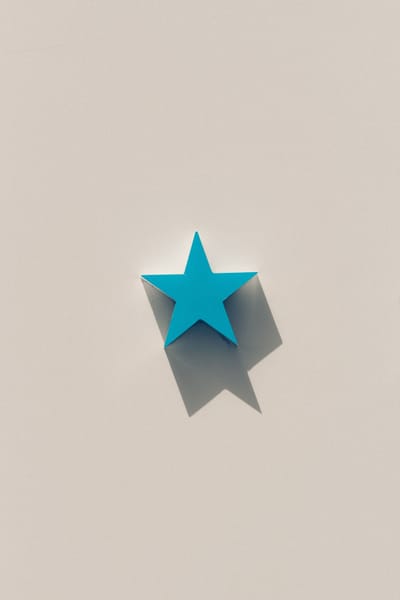 Cal:
Bogart and Bacall love the Chedd-Ah treats, and meeting Grizzly! Thank you so much!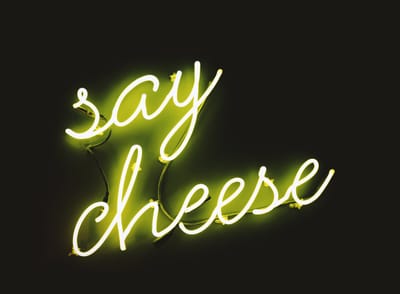 Mr V:
Pete here, I love seeing Grizzly, and sharing his treats. Pina Colada and Chedd-Ah are new favorites! Absolutely 💯 worth extra tail wags!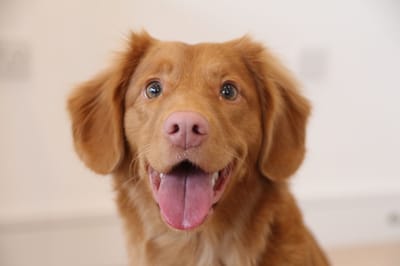 Miss Maddie:
I zoom circles around Megan and Grizzly! I got Chedd-Ah treats and Pina Colada treats...and they are my new favorites. I still love my Peanut Butter 🥜 treats too. Grizzly gave us some Meatball treats to train my new puppy 🐶 sister...I doubt she'll even get crumbs! Bear 🐻 Bones Bakery treats 😋 are the best!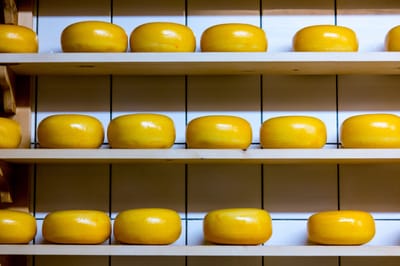 Lynne S:
I got to try a new flavor...Oh Boo. I never saw a puppy 🐶 eat a treat so fast, and not leave a crumb! It was even the full size, and she begged for more! Can't wait to be able to order more of your fantastic treats to train her with!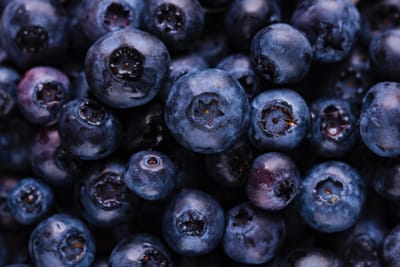 R Gold:
Chedd-Ah is amazing! My dog loves them.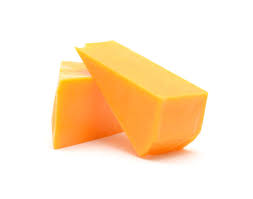 Ed H:
Megan, I want to say thanks of your 'extreme gift of kindness' in that you stopped me and gave me a baked doggie treat yesterday morning here in Landfall. What a nice thing to do and a wonderful way to advertise your product. My little cocker spaniel enjoyed the treat. I'll look on the internet for your site shown on your business card and see if I can give you some business. Thanks again! (Bear Bones Bakery Note: the sample flavor was Pina Colada, which I handed out 11-16-20 to Ed's adorable black and white cocker spaniel).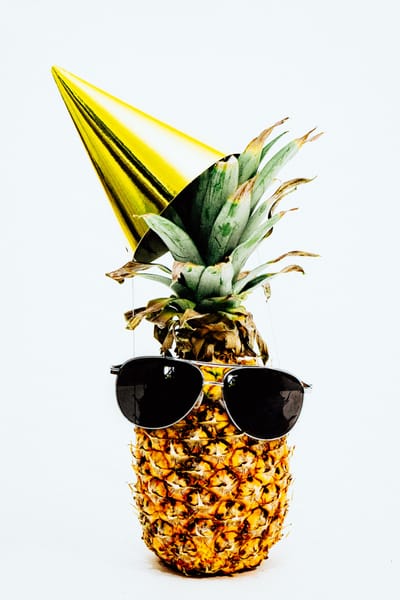 Flora's Mom:
Flora, our sheepdog puppy, is still in training. She loves the Bear Bones Bakery treats, and being able to buy the training treats by the pound means she gets treats I feel good about giving her!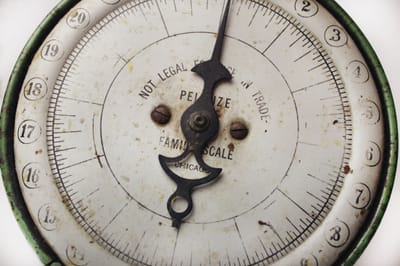 Sophie:
My husky was so thrilled to get the quality treats! I would highly recommend Bear Bones Bakery!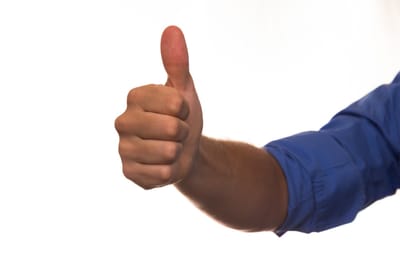 Stella Ruby:
My golden puppies love your amazing treats. We are thrilled that they have no preservatives or additives so we know we are treating the puppies with quality.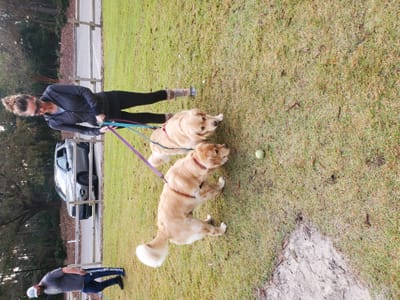 Miss Pixie:
My baby just gobbled up the Chedd-Ah, then made sure there wasn't even a crumb left! Thank you Grizzly for approving the flavor, and Megan for making such quality treats!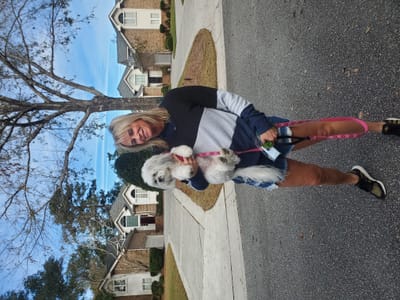 Bella:
Your treats are FANTASTIC! I can't wait to share your information with my friends. My dane just gobbled up the Peanut Butter treats!

Mel:
My dogs love your treats! They gobbled them up!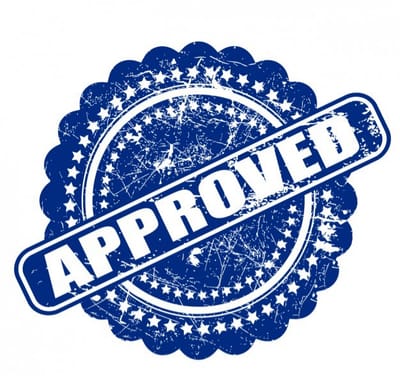 Miss D:
Zeke just loves his Bear Bones Bakery treats!

Chris:
Nobody has ever baked homemade quality treats for me to share with my dog. The Bacon & Cheese, Please is amazing! So glad we found you!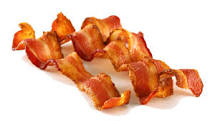 C.C.R.:
Our rescue pups get a treat each night, and they all love your Apple Pie and Carrot Cake flavors!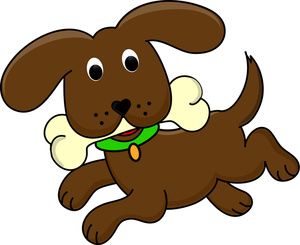 Emily:
My dogs LOVE your treats! Can't wait to get more!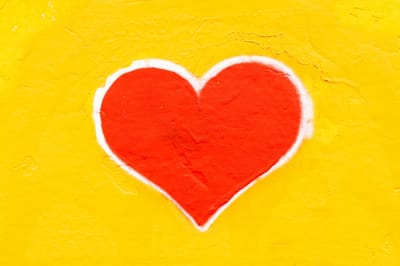 S. Lynn:
I put my dog's treats in a tote. When I open the lid, he digs to find your treats! He loves Bear Bones Bakery treats!
Zack:
My dog LOVES your treats! We are teaching her tricks with your Training Treats...she starts dancing as soon as we grab them!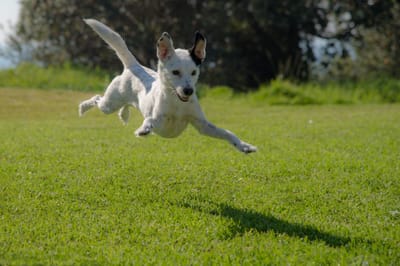 D.A.:
My dog, Zeke, paws my pantry door where we keep your treats. I tease him and offer him other things! But as soon as he sees your Meatball or Peanut Butter treats, he gets excited!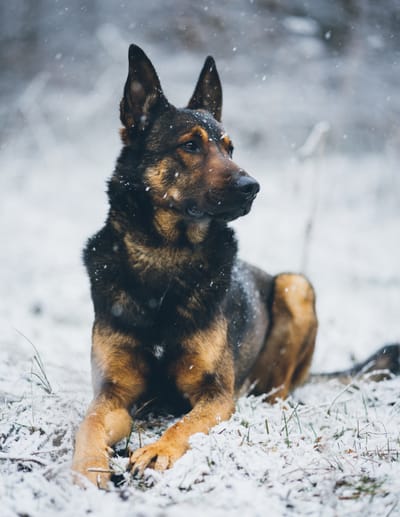 Miss S:
I can't get my dog to eat treats from the store! He will ONLY eat his Bear Bones Bakery treats! Highly recommend the quality!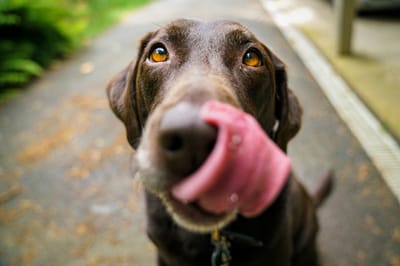 Heather T (May 2020):
Just got our box! Pups really liked the Pina Colada. I'm glad you picked it (her Baker's Dozen free box) because I don't usually like that stuff so I wouldn't have. I even like the smell!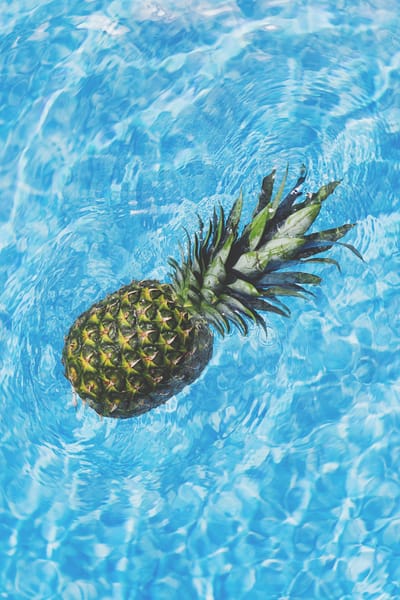 M&T:
Zoeie says "woof, woof"! Bear Bones Bakery Note: Zoeie got treats one day, then got more the next! Thanks Zoeie for letting us know you like them!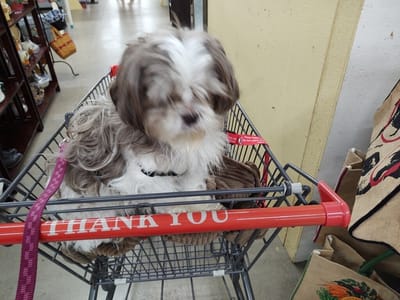 J. Mitchell:
Wally scarfed down the Bacon & Cheese, Please treats! Bear Bones Bakery Note: It was so nice to meet Wally, and we loved watching him sniff out his favorite treats!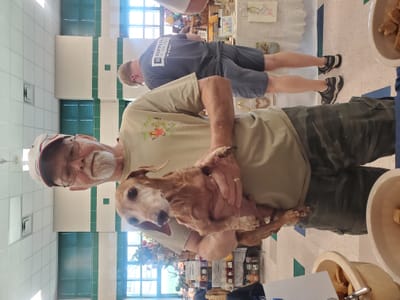 Fish Friend:
I bought Fish Fry By the Pound for my Koi fish in my fish pond! Bear Bones Bakery Note: I was very surprised, but apparently that will keep the bigger Koi from eating the smaller ones!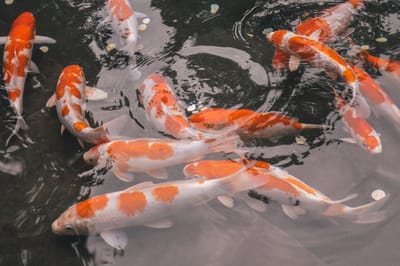 "Rats":
I have Emotional Support Rats. There are lots of flavors of treats Bear Bones Bakery has that they can eat--I am so glad I found you at the St. Brigid Festival! Bear Bones Bakery Note: Here was another surprise animal to enjoy our Bear Bones Bakery Treats By the Pound!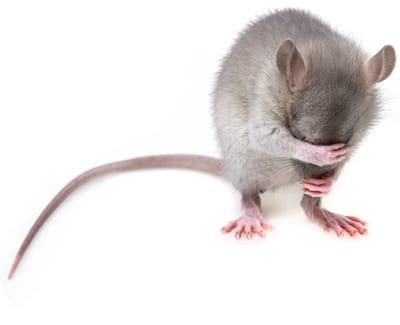 a St. Brigid Festival "friend" (Grizzly makes them everywhere!):
My dog LOVED your treats! I got them and they gobbled them up! Bear Bones Bakery Note: This customer purchased By the Pound on Saturday the 14th, and stopped by to tell me how much they enjoyed them on Sunday the 15th! Thank you!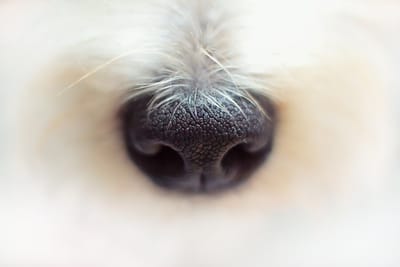 Pam A:
Ziva and Daisy loved the Peanut Butter treats so much Friday night, there was none left! I took more home Saturday, and again on Sunday!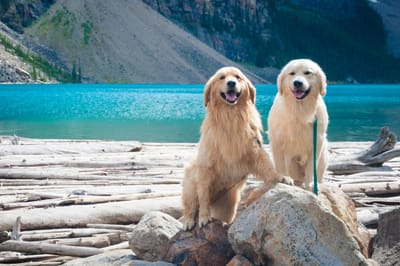 Sammy's Mom:
Sammy ate the Bacon, Bacon right up!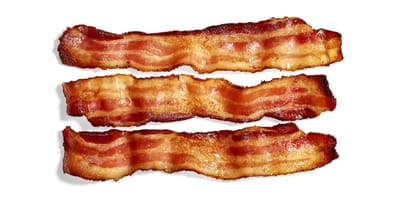 Animal Friends:
Every afternoon we have quiet time. The dogs get treats--thank you so much for all of your donations of Training Treats for them! We love seeing Grizzly too! Bear Bones Bakery Note: Grizzly was a rescue from Animal Friends--we pay the love forward! This picture is one they took when he was only 3 months old!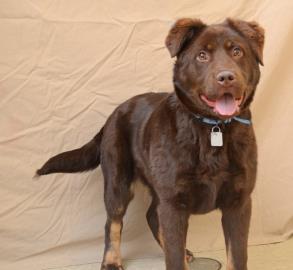 Chris R:
I got treats from you at St Brigid--and ordered a pound of Peanut Butter and a pound of PB&T. My dogs love 'em!

M. F.:
I was recently at the St. Brigid Festival and bought a (Full Size) box of the Bacon, Bacon treats for my daughter's dog, Hank. Ole Hank LOVED them! Hank wants more!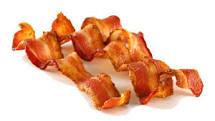 BSA Troop Member:
My dog ate the treats right up! I have never seen her eat that fast! I will be getting more at Edgewood!

Service Dog Trainer:
I have a 14 year old dog we need to keep moving up and down the stairs...Your Peanut Butter treats got her moving! Thank you so much!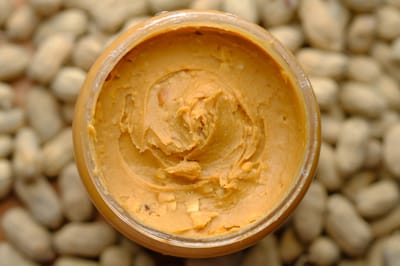 Devo's Mom:
He absolutely LOVED his Peanut Butter Treats!

T.J.S.:
My 2 Boxers LOVE the Puppy Mint Training Treats, and it makes their breath smell good too!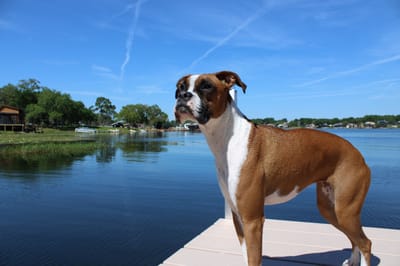 Melanie:
I won the raffle at the BSA event, Peanut Butter Training Treats, and Peanut Butter & Bacon in the full size. My dog ate them all up! Then I tried giving store bought treats...and my dog spit them out!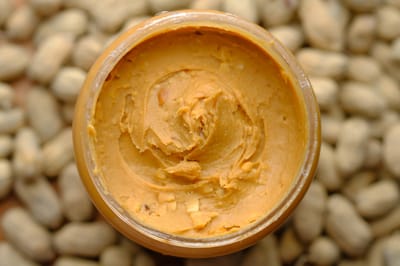 Miss Dolce:
I got Carrot Cake and Bacon & Cheese, Please from you. My 3 dogs LOVED them. I need to order 5 pounds of each!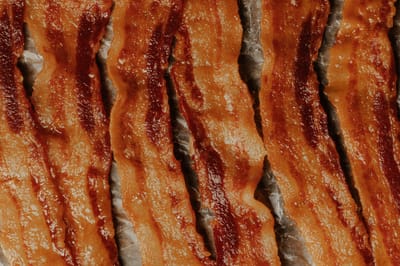 T.J.S:
My dogs loved the Puppy Mint! Bacon & Cheese, Please and Peanut Butter are our next favorites! Great quality, great value!

B.W.:
My dogs are so lucky you live locally--AND have fantastic treats!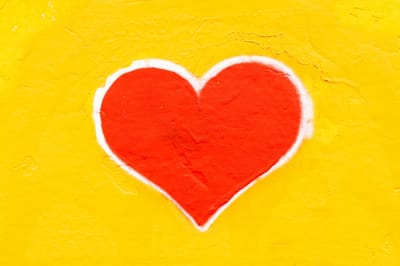 T.M. #2:
My dog loves Peanut Butter! Thanks so much---happy tail wags!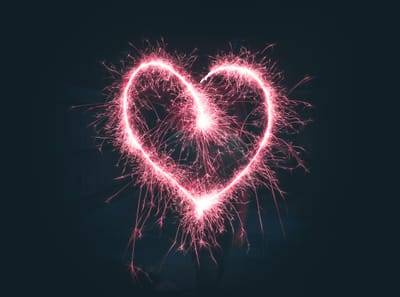 T. M. #1:
I have 2 pitties--they love getting good treats (but I am allergic to peanut butter)... Thank goodness you have other fantastic flavors!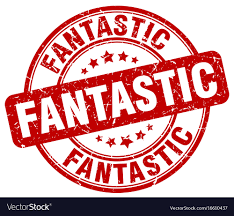 D. M.:
My dogs LOVED the treats, and it was perfect timing. It was one of their birthdays! What a great quality gift!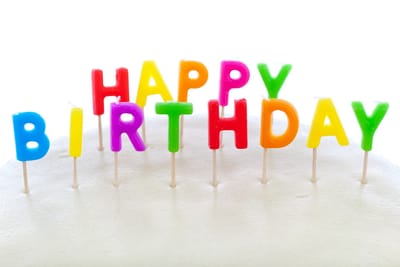 C.S.B.:
My dog is learning with the kids using your Bacon, Bacon Training Treats!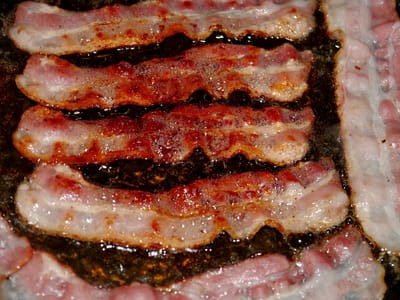 Tiffany:
My dog, and my Mom's dog just LOVE your treats!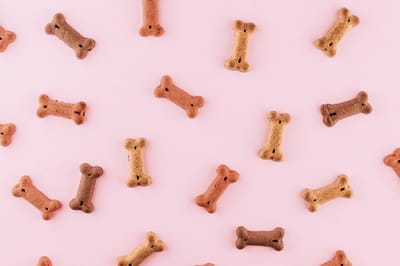 Kim:
Macgee loved the Peanut Butter treats! I am so glad we met you!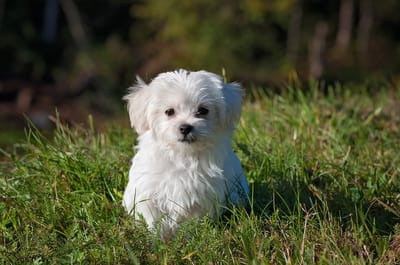 Dog Mom:
We just got your information at Kroger--my dog LOVED the Peanut Butter & Bacon! BBB NOTE: I was handing out samples with my business card...Peanut Butter & Bacon is a flavor both Grizzly and Maverick love too!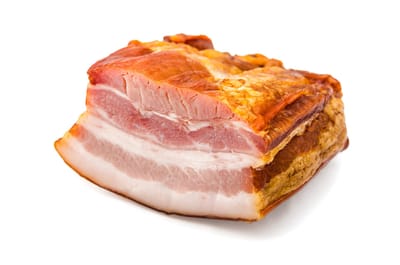 Lisa N:
They smelled the bag of treats and were too excited to try them! The young ones got the Cheese Steak and the old man got PB&T (Peanut Butter & Turmeric). :)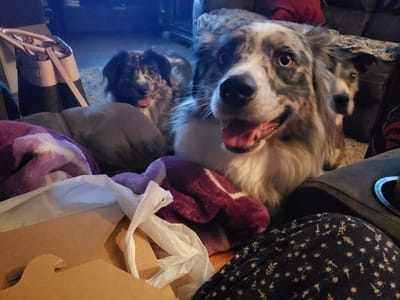 Grammy 1:
Rylee loves your treats--I saw your sign and headed over to get more treats! BBB NOTE: And told other customers about out treats too! Thank you so much!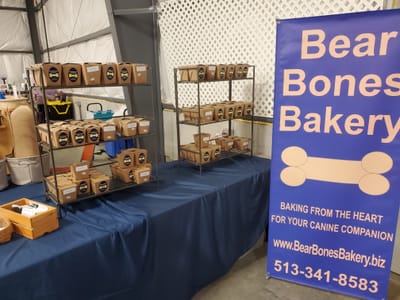 D & D:
They are tearing up the Bacon & Cheese, Please!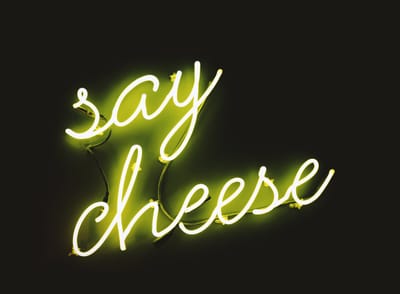 L.R.E.:
Oh my gosh, it's Grizzly! Thank you for having yummy treats! My dogs love them!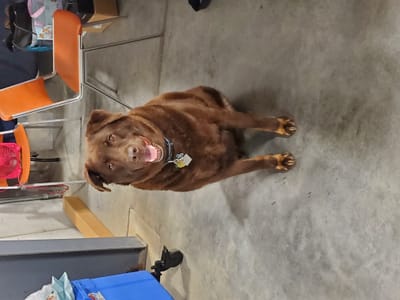 #1 Gil:
My dog loves your treats.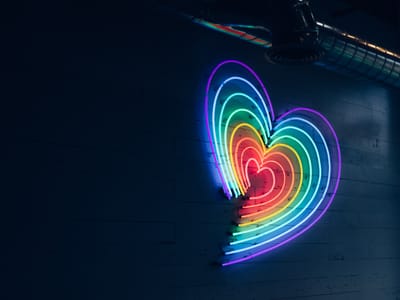 Miss I:
Southern Broccoli and Meatball are my pup's new favorites!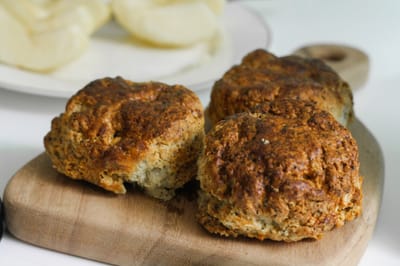 Christy:
My German Shepherd service dog just LOVED the Peanut Butter & Bacon!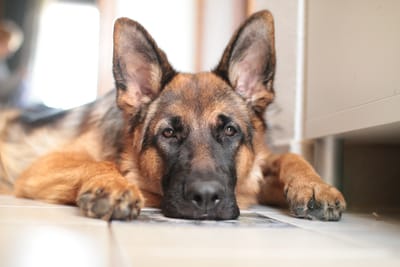 Jackie:
My new puppy LOVED the Peanut Butter & Bacon! We need more!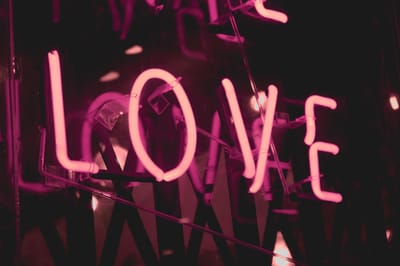 Paul:
I inherited my Mom's senior dog. The Peanut Butter & Bacon treats are perfect!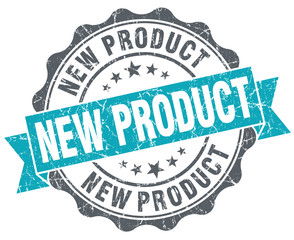 Justin:
My 2 Pitties will play dead--but the Peanut Butter & Bacon treats smelled so good they didn't for long!
Kelsie:
I'm gonna need more soon! He got into the box and ate almost all of them... BBB NOTE: Peanut Butter & Bacon by the Pound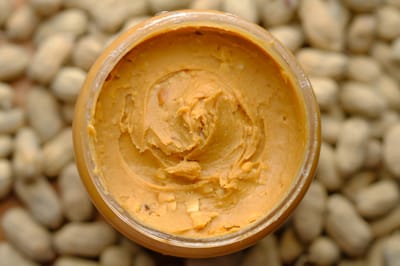 Beth:
Can't wait until Peanut Butter treats are baked! BBB NOTE: Neither can Grizzly and Maverick! They love all Bear Bones Bakery treats, but drool most for Peanut Butter flavors!

J.B.:
I want to order a variety of flavors--Zoey loves your treats!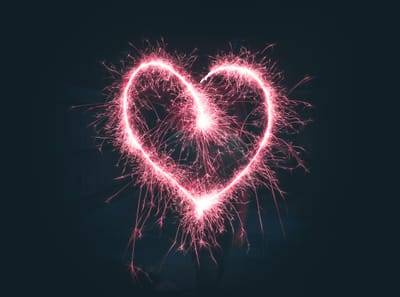 C.M.:
I purchased treats at the Hamilton Craft Show. If I order online can I specify flavors? BBB NOTE: yes, and if you live locally we are willing to deliver so that it saves you shipping!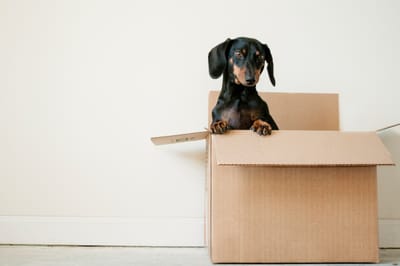 M.E.:
I am so glad you were at Edgewood--mydogs love your treats! I picked up the last Peanut Butter (training treats) you had--and your card to order more!

Happy Pet Mom:
You told us at Hamilton that our dog could eat your treats. We were happy to say you were right! And came to Edgewood for more!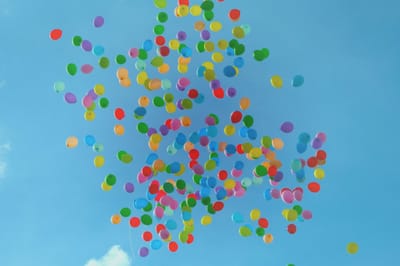 D.W.:
Love to get my Rylee's treats from you. Pet Grizzly for me.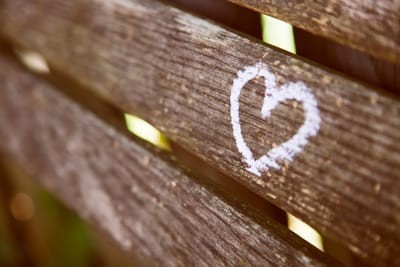 Emily R:
Hi! We recently bought some goodies at the Dayton craft show (this past weekend) and our boy Arthur loves the Puppy Mint! Here is a photo! Thank you!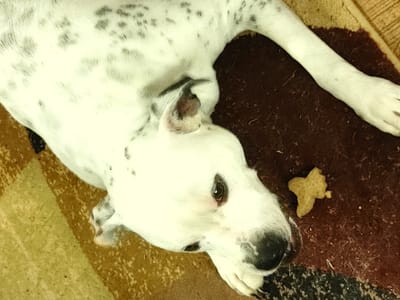 Art A:
Hello!!!! I bought some dog treats from you at the Craft Show yesterday (Mistletoe Magic). I have an Australian Shepherd and a Fox Terrier mix. The Fox Terrier is the one I told you about having trouble chewing hard treats. WELLLLL she has no problem with these treats and they both love them!!! Thank you so much! BBB NOTE: this is the Fox Terrier mix!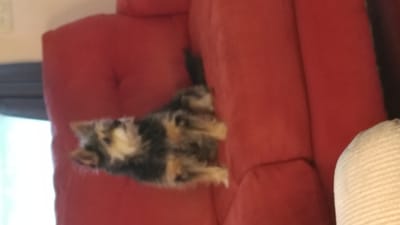 Celeste S:
Hi! We bought some of your treats (Cheese Steak) at a craft show a couple of months ago and my dogs LOVED them. My dog's 2nd birthday is coming up and I was wondering if you did any birthday themed treats. Thank you for your time! BBB Note: As of now, we do not have any birthday themed treats...but any of our treats make wonderful gifts for your favorite doggos!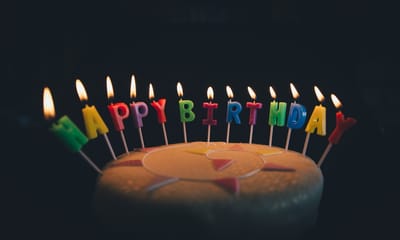 MM Friend 2021:
I made dog food for a living--I can tell quality when I see it! Your Bear Bones Bakery treats are definitely quality, NO DOUBT!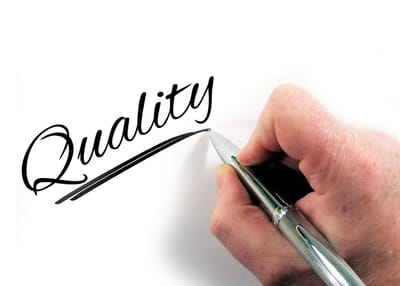 DJB:
My male is a VERY picky eater with a history of stomach problems. My female will eat anything (LOL). He NEVER goes for treats, but he is gobbling up the Cranberry Training Treats he got for Christmas! They both LOVE your treats! BBB NOTE: Cranberry is available by special order.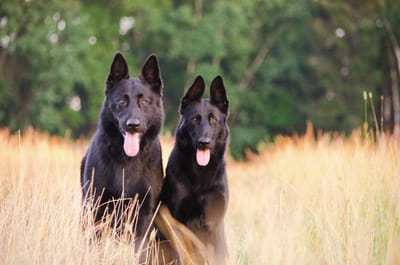 Victoria G:
The package arrived, and the dogs in our office love them! Thanks so much! BBB Note: This was the first package that I shipped that required customs paperwork!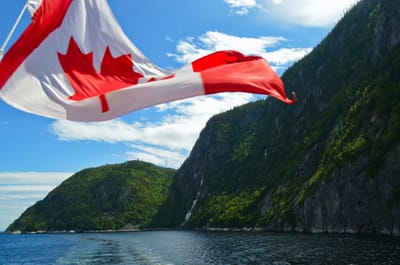 Judy C:
My grand dogs loved the treats I bought them! They are GONE!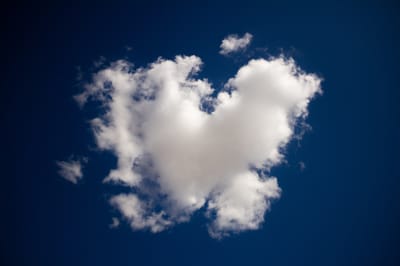 Doc:
The Apple Pie smells so good! I want to eat it myself! LOL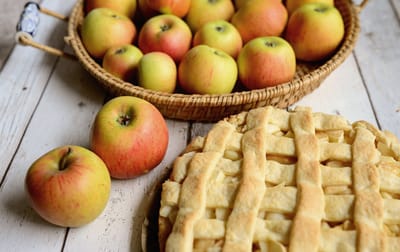 Miss P:
We love the treats so much, we share them with every dog that comes to our office!